ITL Focus
ITL FOCUS puts a spotlight each month on a different topic that is driving innovation in risk management and insurance. A collection of curated content from our vast library, each month's FOCUS includes webinars, featured authors, and more to offer a comprehensive look at the topic of the month.
This Month's Focus: Workers Comp
Image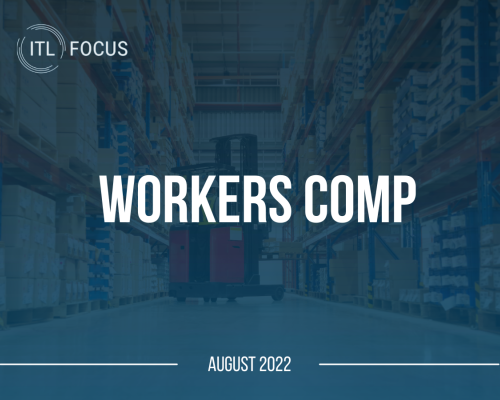 ITL FOCUS: Workers Comp
August 2022
An interview with Mark Walls, vice president, client engagement, at Safety National. Plus, Threats, Openings for Workers' Comp; Smartest Idea for High-Hazard Businesses; and Identifying Fraud in Workers' Comp; and more. 
Read More
What We're Focusing on in 2022
Subscribe to Six Things Today!
Subscribe to ITL's Six Things newsletter and never lose Focus.

We Want to Hear From You
Are you a thought leader interested in writing for ITL or do you have a piece of content that would fit one of our 2022 Focus topics?
Learn more and submit to write for ITL
Tell us what you think will be front and center in 2022.