ITL Partner: International Insurance Society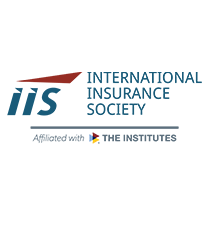 ITL Partner: International Insurance Society
IIS serves as the inclusive voice of the industry, providing a platform for both private and public stakeholders to promote resilience, drive innovation, and stimulate the development of markets. The IIS membership is diverse and inclusive, with members hailing from mature and emerging markets representing all sectors of the re/insurance industry, academics, regulators and policymakers. As a non-advocative organization, the IIS serves as a neutral platform for active collaboration and examination of issues that shape the future of the global insurance industry. Its signature annual event, the Global Insurance Forum, is considered the premier industry conference and is attended by 500+ insurance leaders from around the globe.
---
Additional Resources
One of The Biggest Impediments to Increased Life Insurance Sales 
Against the backdrop of natural and manmade tragic events, Ronnie Klein explores how governments can encourage lackluster life insurance sales worldwide to stem the impact of insurable events. 
---
Swiss Re Institute: Natural catastrophes in 2021: the floodgates are open 
Flood was a common factor among the major global loss events of 2021, and a peril risk managers and the industry should pay close attention o going forward, read more in the latest sigma report from Swiss Re Institute. 
---
The Biggest Issue with Global Aging 
IIS Life & Health Protection Gap Expert, Ronnie Klein, explores why global aging and the associated protection gaps are not being appropriately addressed in society.
---
US Litigation Funding and Social Inflation
Third-party litigation funding is a fast-growing global industry, but we believe it can have potentially harmful economic and ethical consequences.
---
Good Innovation Ideas: The Challenge Of Having Too Many
How do Executive sift through the plethora of innovation ideas to hone in on those that will support strategic objectives.  IIS Innovation Expert Chunka Mui outlines a  four-step plan to analyze and scale the best ideas using an innovation portfolio approach.