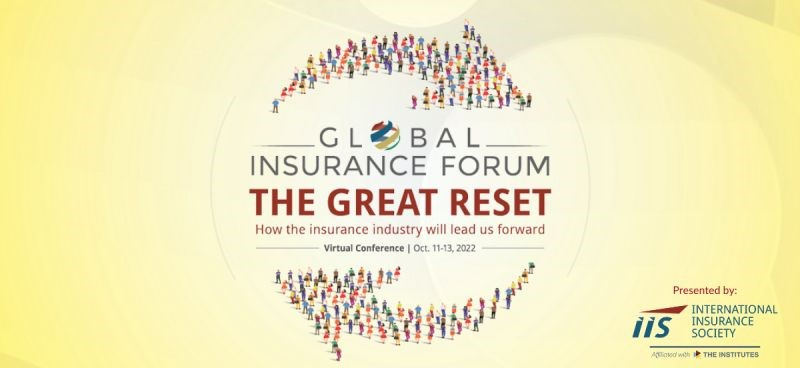 The 2022 Global Insurance Forum brought together more than 40 insurance executives from around the world to address the industry's role in rethinking old ways of doing business and plan a better path forward.
Join Paul Carroll, editor-in-chief of Insurance Thought Leadership, as he sits down with speakers from the event to take a closer look at critical topics. Over this six-part series, hear from industry leaders about how the insurance industry can leverage technology, mitigate risks, safeguard resources, and help lead the Great Reset of the global agenda.
In this interview with Paul Carroll, editor-in-chief at Insurance Thought Leadership, Mick Moloney of Oliver Wyman explores:

How, in these increasingly unpredictable times, insurers can focus on reducing risk while still managing for growth.
How the industry is restructuring -- in particular, as brokers and many private-equity firms thrive while life insurers struggle -- and why many are looking at "asset-light" models like those popular in Silicon Valley. 
How the nature of work is changing as employees return to offices -- sort of.
In this interview with Paul Carroll, editor-in-chief at Insurance Thought Leadership, Olav Cuiper, Executive Vice President, Chief Client Officer at RGA, explains:

How to embark on a digital customer journey -- and why that has to happen now.
How the pandemic has opened the way to new forms of engagement with customers, based on advice and service that go well beyond traditional products. 
Why wholesale banking can be a good model for engagement in the insurance industry. 
In this interview, Ken Mungan, chairman of Milliman, lays out an innovative idea for how insurance companies and pension funds can deploy their trillions of dollars of capital to finance initiatives to mitigate climate change and the risks it creates. He also:

explains the dimensions of the gap
explores the role of platforms in innovating ways to tackle the protection gap.
concludes with optimism about humanity's ability to innovate in the face of climate change
the insurance industry's capacity to protect people from many of the related risks.
In this interview Thierry Léger, group chief underwriting officers at Swiss Re, explains:

that effects from climate change now account for half of reinsurers' net cat losses
that the data for half the exposures just isn't good enough at the moment.
that demand is surging for cat coverage just as capacity is leaving the market, creating a "monumental" gap of perhaps $40 billion or $50 billion between the demand and the offer.
In this interview, Josh Landau, president of the International Insurance Society, hits the high points from the recent Global Insurance Forum. He lays out:

how insurers are leaning in on climate change to increase coverage and mitigate its effects.
how companies are using embedded insurance to extend their reach and simplify the purchasing process for customer.
how insurers have a great story to tell about being there when they're needed -- as evidenced by the billions of dollars of claims they paid during the pandemic and following the spate of natural disasters.