Aside from the "not," wouldn't that have been a nice headline to see when the U.S. tax reform bill was passed and signed in December? Unfortunately, it wasn't. The days and weeks leading up to the eventual passage and 
signing of the tax reform bill
 were exhausting. I actually stopped following too closely because, as with the health discussions, there were too many iterations to keep track of. Once the tax bill was signed and put into law, though, many people, including me, were eager to find out what the eventual impact would be for our individual and company wallets. One of the biggest pieces of the tax reform bill was the change of corporate tax from 35% to 21%. This is a huge break for companies and will give them a lot of extra cash to use to better their businesses. This is for all industries, not just Insurance. A huge tax break should equal more spending by companies. This article takes a look at what announcements were made, how our industry is currently viewed and some tips for insurance carriers when they make their next statement linking back to the tax reform bill (or any statement for that matter).
See also: Tax Reform: Effects on Insurance Industry?  
What were the big announcements after the tax bill was signed?
Here is a sample of some of the headlines I have seen:
Companies are rushing to announce special bonuses and pay hikes after the GOP tax plan
This is just the start of companies handing out bonuses, raising wages and increasing spending
Whoa: Over 1 Million Workers Have Received a Bonus Since The Trump Tax Bill Became Law
Visa and Aflac boost 401(k) match after tax overhaul
About 29,000 Nationwide employees to get a $1,000 bonus
How is the insurance industry viewed in the market?
From a consumer standpoint, insurance is not the most-liked industry. Take a look at the chart below, showing average net promoter scores (NPS) within the U.S. insurance industry. This chart was taken from 
Bain's Customer Behavior and Loyalty in Insurance: Global Edition 2017
. There are also a number of other charts in the report, which are quite alarming.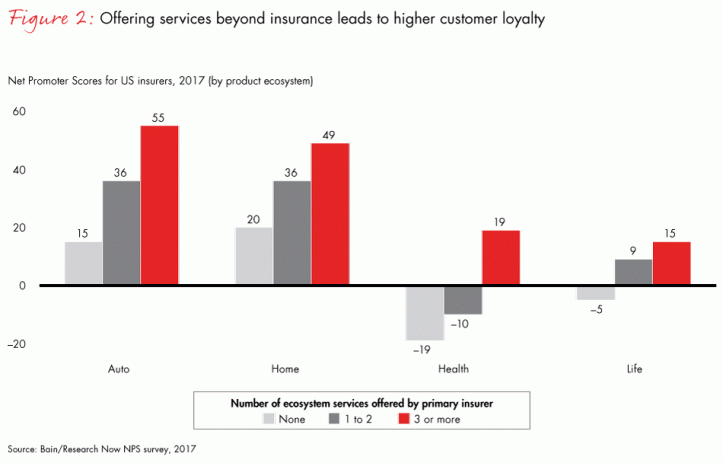 The chart above points out two things to me:
The average NPS for U.S. insurers is pretty dismal, far worse than I would have thought.
Ecosystems are extremely valuable in engaging customers. (I write about this in my 2018 predictions.)
Many insurtech startups are capitalizing on the unhappiness of customers with their current insurance, even going so far as to 
make statements that insurance companies are in conflict to even do what they are intended to do
, which is pay out a claim when a customer needs it. The combination of these two facts builds on the negative perception of our industry, which means that insurance incumbents should tread a fine line in exactly what they advertise in the market. Case in point is 
AXA U.K.'s showcasing of how much in claims they actually pay (see image below)
.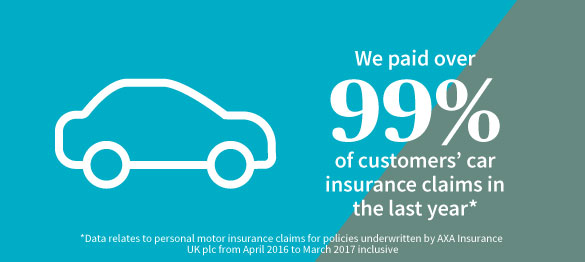 Perception can often become reality
The perception of the insurance industry from a consumer standpoint can be summarized loosely with the information above. This perception ends up becoming reality for many consumers when they have more bad experiences with their insurance as well as when they see an insurance company spending money on things other than the actual consumer.
See also: Why Fairness Matters in Federal Reforms  
I was having an e-mail conversation with a friend the other day about investing in the stock market vs. cryptocurrency. While we weren't talking about the insurance industry specifically, I thought his reply related well to what we do and how customers view us.
'Maybe it will be a good year for the market, but the real reason I've enjoyed cryptocurrency investing is that it's not these old, rich, greedy, corrupt fat cats who control the market and know more than I do. And for the record, I know nothing about crypto. Even if it's hackers that are scamming people, I'd rather play with money there than bet on companies. It's this idea of the old guard that I was talking about, and anytime something new comes that threatens to disrupt and change the way something is done people will always say it'll never work and try and discredit it.'
Read that again. Replace cryptocurrency/crypto with insurtech startup.
Summary
I am fully onboard with rewarding employees if a company has a windfall of cash. This is how you retain and make happier staff. The same should be done in respect to consumers. Though it is from the utility industry, look at the headline from Baltimore Gas & Co.:
Baltimore Gas & Electric Co. wants to pass on $82M in tax savings to customers after federal tax reform
. Can you imagine seeing an insurance carrier make an announcement like that? Being the risk-averse business that we are, perhaps not. However, for the one that is willing to make an announcement like that, I'd be interested to see the direct impact to their NPS.
This article first appeared on Daily Fintech.