ITL Partner: Jobs Ohio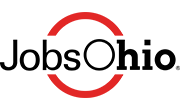 ITL Partner: Jobs Ohio
JobsOhio is a private nonprofit economic development corporation designed to drive job creation and new capital investment in Ohio through business attraction, retention, and expansion.
JobsOhio works collaboratively with a wide range of organizations and cities, each bringing something powerful and unique to the table to put Ohio's best opportunities forward. Since its creation in 2011, JobsOhio and a network of six regional partners have collaborated with academia, public and private organizations, elected officials, and international entities to ensure that company needs are met at every level.
As a privately-run company, JobsOhio can respond more quickly to trends in business and industry, implementing broad programs and services that meet specific needs, including but not limited to:
Talent Services: Assists companies with finding a skilled, trained workforce through talent attraction, sourcing, and pre-screening, as well as through customized training programs.
SiteOhio: A site authentication program that goes beyond the usual site-certification process, putting properties through a comprehensive review and analysis, ensuring they're ready for immediate development.
JobsOhio Research and Development Center Grant: Facilitates the creation of corporate R&D centers in Ohio to support the development and commercialization of emerging technologies and products.
JobsOhio Workforce Grant: Promotes economic development, business expansion and job creation by providing funding to companies for employee development and training programs.
A team of industry experts with decades of real-world industry experience lead JobsOhio and support businesses by providing guidance, contacts, and resources necessary for success in Ohio.
Visit our website at jobsohio.com to learn why Ohio is the ideal location for your company.
---
Additional Resources
How Predictive Analytics is Shaping the Underwriting Process from Ohio
Streamlining operations, increasing efficiency, and driving customer loyalty are some of the benefits of predictive analytics in automated underwriting. Ohio's talent pipeline has the wide range of skills industry leaders need to drive innovation in insurtech and fintech.