Valentino Rossi (a.k.a the living legend of MotoGP) is 37 years old (a lifetime in motorsport years), is first in all-time 500cc (MotoGP) race wins standings with 88 victories and is second in all time overall wins standings with 114 race wins (just behind Giacomo Agostini, with 122.) But it's not just Rossi's stats, victories, poles, podiums or championship wins that lure the crowds to rally behind him no matter which team he's on.
Watching riders close up in action is like seeing someone ride a 241 km/h rocket — with riders disappearing over the sides of their bikes, one knee grazing the tarmac, and riders leaning over at angles that seem to defy the laws of physics. A very obviously skillful, fast-moving spectacle with crashes and passing galore, it is more gladiatorial than car racing.
Rossi's fans are the maddest of all. Every year, hundreds of motorsport fans have pictures of Rossi tattooed on their backs, while others have Rossi's number, 46, tattooed on their chests. At the Italian GP, hillsides are covered in yellow, Rossi's color. In Germany, fans turn up on medical drips in homage to the "Doctor," as Rossi is known.
See also: Does Your Culture Embrace Innovation?  
We can easily identify the Rossis in our workplaces. They are the folks who take responsibility, the connectors, the ones with insight, those who are fair and never lose hope even when the chips are down. The leaders, the innovators, the promise-makers and the supporters. Those who do more than they are asked, care, speak the truth, change things for the better and inspire others. It is the personality and energy that is unique to the individual that makes all the difference. It is the skills that really matter — the human skills that indicate a high level of emotional intelligence (EQ) that make things happen, propel projects forward, create and sustain partnerships and facilitate collaboration. Without these skills, we'd all be rendered bots. Yet we persist, hiring and promoting based on easily defined skills that can be measured like the stats in motorsport. We can all agree that a rider needs to know how to ride, a designer must know how to design, and an underwriter must know how to assess risks. But when an employee demoralizes the entire team, undermining a project, or a bully causes future stars to quit the organization, we practically need an act of Parliament to get rid of him (even though that person is stealing from us!). We know how to measure productivity, but we have trouble measuring commitment and passion. Would we rather be powerful bystanders? Is the professional expertise all that matters? How, then, do we explain the different outcomes achieved by similarly skilled professionals?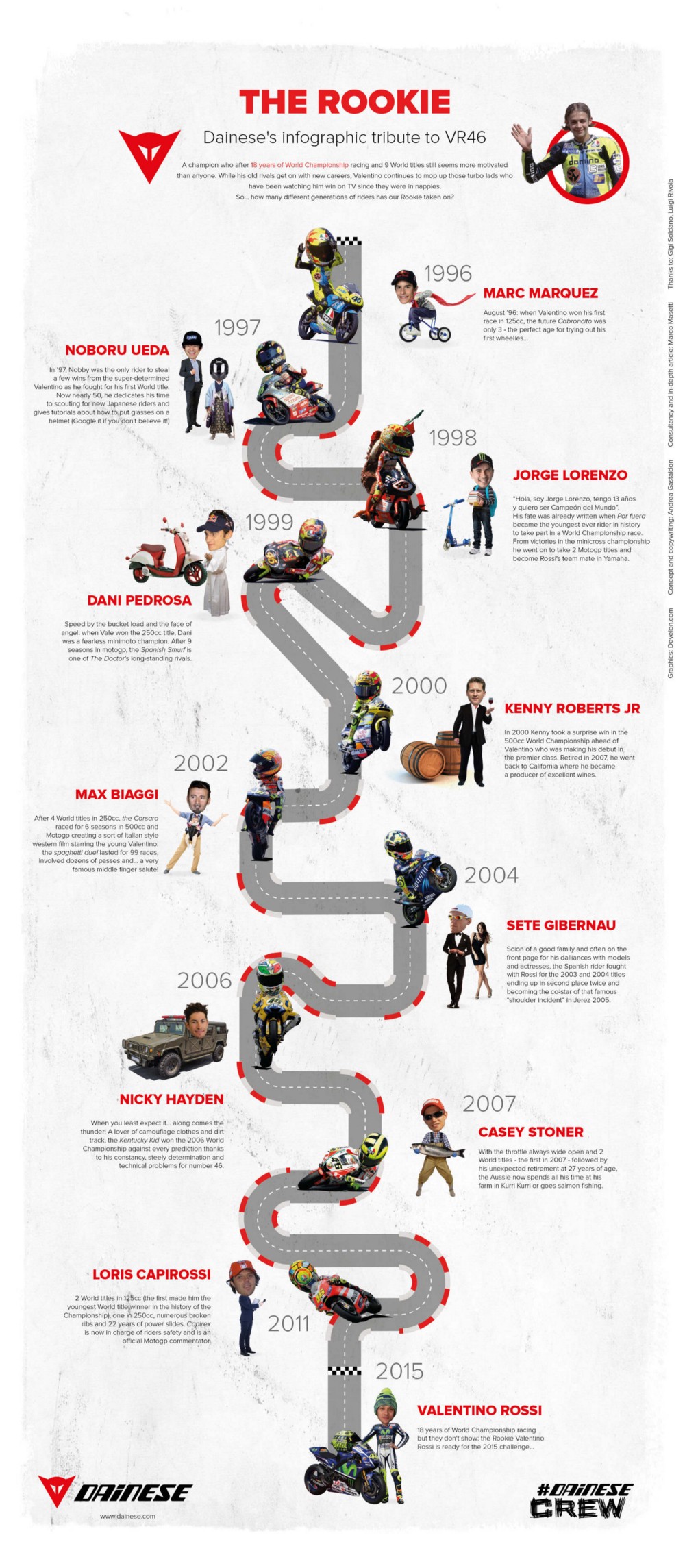 Rossi's dominance in motorcycle racing, along with his philosophy that generating excitement is more important than winning, has given his sport mainstream appeal and has made him a superstar worshipped as a living legend by countless adoring fans. Rossi's energy, style and panache draws crowds from around the world. He has made motorcycle racing fun, interesting and meaningful.
See also: Building a Strong Insurance Risk Culture  
We only have to look at any thriving organization and we'll find what differentiates it from the organizations that are struggling is the difficult-to-measure attitudes, personalities, processes and perceptions of the people who do the work. Culture defeats strategy outright!