With the New Year dawning, ITL Editor-in-Chief Paul Carroll sat down with Aimee Kilpatrick, chief operating officer at Cadence Insurance, a division of Cadence Bank, to ask about the large regional broker's plans for 2023. As you'll see, she describes an innovative way that Cadence is tackling the industry-wide talent shortage, which the emerging, hybrid world of work has made even more complicated. She also describes how clients' needs have changed since the start of the pandemic.
ITL:
At the end of a year and beginning of a new one, people tend to set agendas. So, I wonder: What is the biggest thing you'll be thinking about doing with your agent workforce in 2023?
Aimee Kilpatrick:
The first item is probably one that you hear, really, from anybody in our space, and that's around talent. We just can't find talent, train them and help them develop fast enough. We very much have a talent shortage in our industry. So, as a firm, we have a lot of efforts under way.
Some are things we've been doing for a while, while others are new. We announced a partnership earlier this year with the University of Mississippi that focuses on providing opportunities for students at HBCUs [historically Black colleges and universities] in Mississippi. We're very much committed to figuring out how we can get people in the pipeline, attract them and then support them through training and development.
On the other side, in these last couple of years that have been so crazy for the whole world, our business has evolved. What our clients need today may not be what they needed a few years ago. We have to figure out: How can we best meet their needs? What can we do to empower our producers and client-facing teams to deliver everything a client's asking them for?
ITL:
I'd love to explore both of those points. Let's start with the talent piece. How does our new world of hybrid work or even remote work fit into your talent plans?
Kilpatrick:
That new world of work complicates things. Historically, people coming into the business learned partly by immersion. You learn a lot by sitting in an office and hearing what the person next to you is dealing with. They can pull you in and explain a scenario.
So, we do a lot of what I would call classroom training, where an instructor goes through technical elements and coverages, but the immersion piece isn't there like it was pre-COVID.
We understand that people want flexibility. We also want them to learn and to be exposed to our business. So, there might be a period when we really want you in the office because that's how we can best train you and introduce you to our culture. Then, once you get a little bit of experience under your belt, we can introduce a hybrid schedule that allows you to do some things on your own from home, or wherever, and then come back into the office periodically throughout the week as well. It's not perfect, but because of the talent shortage, employers have to figure out how to meet people where they are.
ITL:
You mentioned the HBCUs, which certainly sound like a great source. Are there other places you're looking for talent?
Kilpatrick:
Traditional college/university insurance programs have been a long-standing pipeline into our industry, as are finance, marketing and other traditional business majors. The HBCUs are a unique opportunity because none in Mississippi has an insurance minor certification or any sort of path to insurance. The program with Ole Miss provides that path without taking the students out of the HBCUs they're attending.
Aon has done an amazing job of being trailblazer on apprenticeships, so we have learned a lot from them and are trying to explore the opportunity. We've gotten really good at teaching people or leaning on The Institutes and other resources to help us teach them. We just need the talent to come to the table, and that's where apprenticeships create a lot of interest.
ITL:
My time at the Wall Street Journal was largely spent covering information technology, and I wonder what role it can play in getting people up to speed quickly.
Kilpatrick:
I think there are two elements. One is tools like Google—as well as other online resources. People can use these tools to get a quick answer. Before, you had to go look it up or even research it (in a book!). Those resources mean we can get people up to speed faster than we ever could before. There's also a technology-driven path to learning, like we're doing with The Institutes. We have a way to touch base and make sure people have mastered the concepts. Learning can be more interactive. Gamification is certainly a thing, too. We're trying to figure out how to leverage all our resources to help people learn and retain things.
ITL:
To turn to the client side of the equation: You mentioned that you're seeing their needs change. What are one or two big things you're going to address in 2023?
Kilpatrick:
In the employee benefits space, our clients are asking for a lot more help on communication with their teams, their workforces. They're especially interested in health resources, whether that be mental health or physical health. They want help educating employees on how to stay healthy by using all the resources the employer is offering them. That's one area that's become more important and that needs to be handled differently than pre-pandemic, before the hybrid workforce. You used to be able to get everybody in a room once a month and talk to them, but you don't always get the luxury to do that these days.
Clients also look to us to help them make their purchasing decisions. And while every client is different, we need to provide them with strong tools that help them with the data behind some of the decisions they're making. That could be something as simple as: Okay, I'm a general contractor in southern Louisiana, what are my peers doing? What limits are they purchasing? That's a simple example, but it shows the kind of thing people want to know to make sure they're in line both with the market and with the company's culture and risk appetite.
ITL:
Perfect. Thanks for taking the time. I hope 2023 works out great for you and Cadence.
---
About Aimee Kilpatrick
Aimee Kilpatrick, CIC, CRM, is executive vice president and chief operating officer of Cadence Insurance. Cadence Insurance is one of the nation's largest independent insurance agencies, consistently ranking among Business Insurance's Top 100, including achieving a ranking of 43rd in 2022 and employing close to 750 insurance professionals.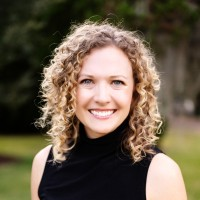 As part of Cadence Bank, Cadence Insurance is the second-largest bank-owned insurance agency in the nation. As a member of Cadence Insurance's executive team, she is responsible for helping to set and guide the strategic direction of Cadence Insurance as well as implement key initiatives and strategies.
Passionate about organizational development, Aimee launched BXSI-University, an in-house training program that educates new employees and supports their growth and success. Since its inception in 2012, more than 400 employees have participated in the program. She remains active in the insurance industry, serving as immediate past chair of the National Alliance for Insurance Education & Research's CIC Board of Governors, chair of The Institutes' Insurance Broker Advisory Board, a member of The Council of Insurance Agents & Brokers Future Advisory Committee, and member and past chair of CIAB's HR Working Group. Additionally, she is a member of Troy University's Risk Management and Insurance Advisory Board and Gamma Iota Sigma's Advisory Council.
Aimee holds an MBA from Louisiana State University and a BBA and BA in international business from Mississippi State University. She is a graduate of the Baton Rouge Business Report's Leadership Academy and the Ole Miss School of Banking. Aimee holds the Certified Insurance Counselor (CIC) and Certified Risk Manager (CRM) designations. Additionally, Aimee is a sustaining member of the Junior League of Baton Rouge.