Q1 '23 has shown a clear trend in the insurtech deals: It is not any more about raising money, it is about M&A. The Financial Technology Partners / FT Partners' monthly report has certified it:
The number of investments in Q1 '23 has been 47, with less than $800 million invested (the most recent lower quarter was Q2 '18, with less than $600 million).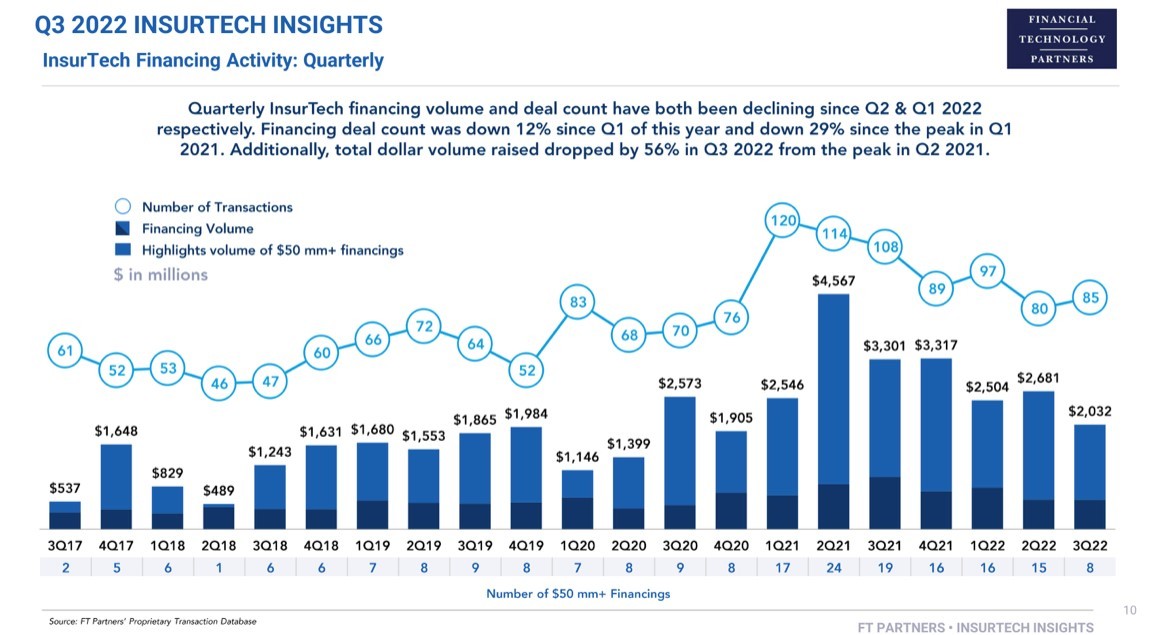 The number of M&A deals has been 34, totaling $4.7 billion (already higher than the entire 2022).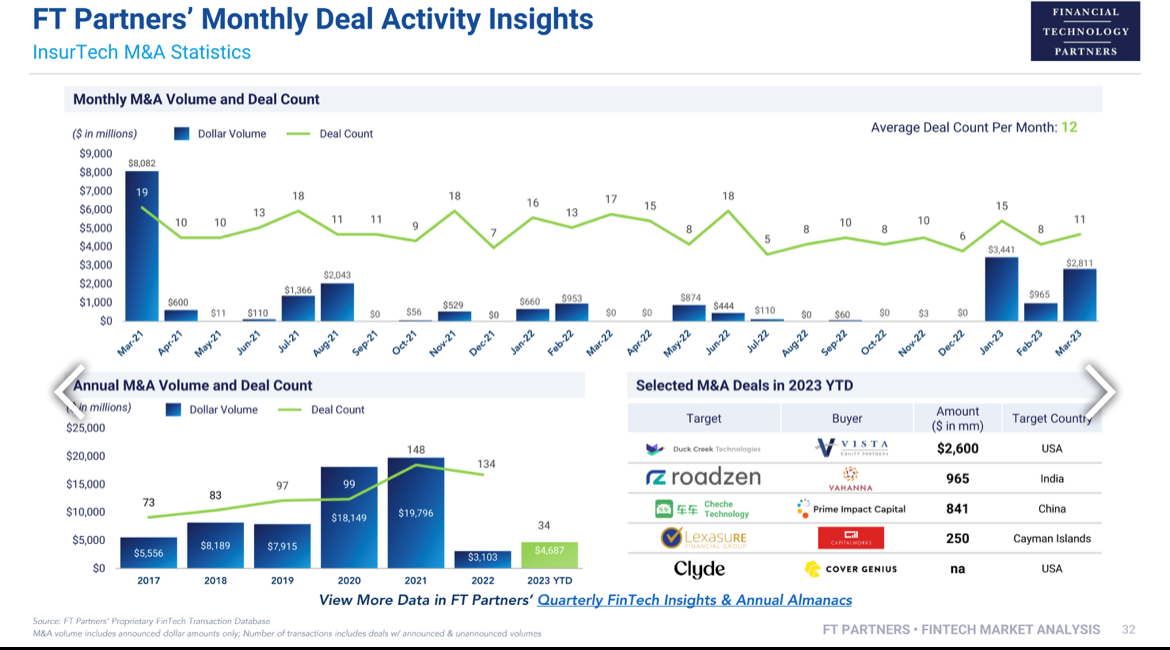 Even looking at the listed insurtech carriers, we had some exciting takeaways (while waiting for the Q1 earnings calls). These takeaways are highlighted by the recent journeys of Lemonade and Oscar.
I've already compared the two players in this newsletter last July. Comments on their financials can be pretty similar eight months after: Both companies are still burning a ton of cash (Lemonade had $289 million in net losses in 2022, Oscar $610 million). However, their valuations diverged in these last few months: Lemonade has even lost "unicorn status," while Oscar has just gained it again.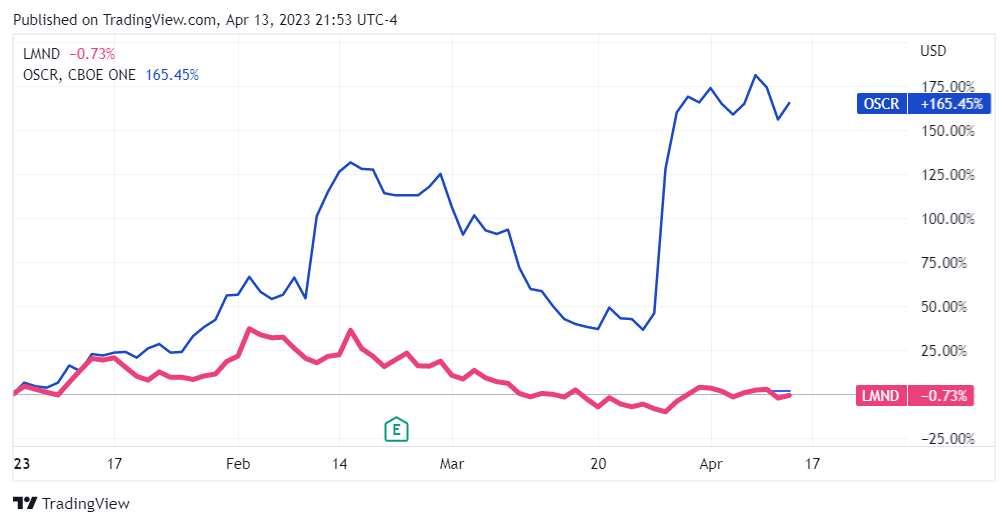 This dynamic seems to be due to "insurance ignorance":
The jump of Oscar's market cap instead has been due to the appointment of the new CEO at the end of March: Mark Bertolini, former chairman and CEO of Aetna. It is not cool anymore to be ignorant, better to have some knowledge and expertise. Robust insurance foundations are a necessary element for successful insurtech initiatives.
See also: Is My Organization Actually Innovative?
Talking about robust insurance knowledge -- and its virtuous combination with innovation -- I want to share some insights from a thought-provoking presentation John Ingersoll, head of strategy at CSAA, gave recently about their ambitious innovation journey.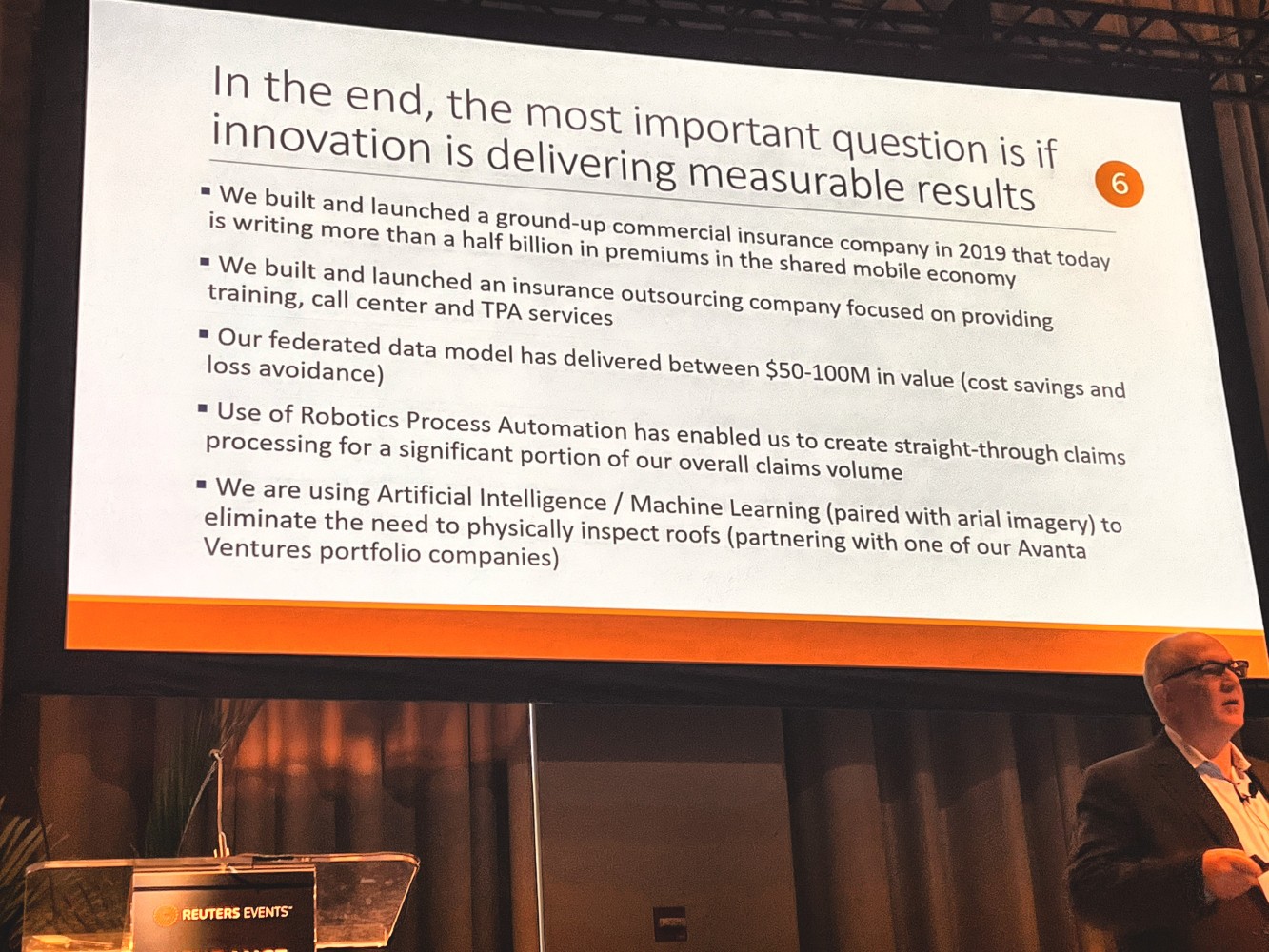 "Find Time for Innovation" Josh Ingersoll, April '23
This 100-year-old insurance group -- focused on personal auto and homeowners insurance -- created an internal insurtech startup in 2019: Mobilitas Insurance. This startup is a commercial insurance carrier focused on new mobility. It has already increased the group's top line significantly -- representing 11% of the total premiums -- and aims to be as relevant as the traditional business by the next decade.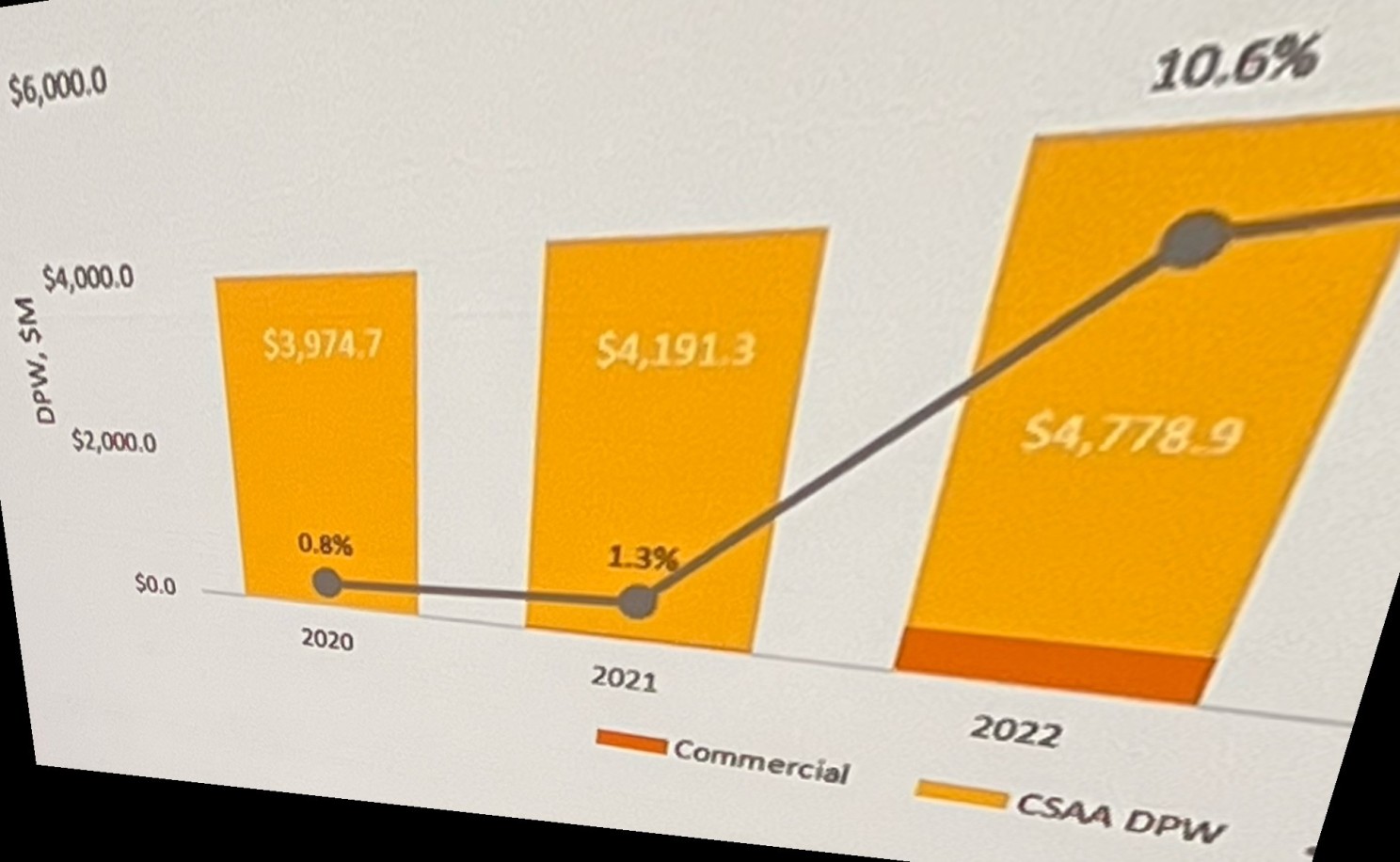 "Find Time for Innovation" Josh Ingersoll, April '23
The CSAA innovation journey is a great example that highlights how insurance insurers can be innovative. As I wrote the first time in 2016: "All the players in the insurance arena will be insurtech! Meaning, organizations where technology will prevail as the key enabler for the achievement of strategic goals."
Over the past few years, in any business line and in any international market, you can find insurers that have successfully applied and scaled insurtech solutions in their business. These success stories should inspire more insurance carriers to design and execute their innovation journey. Insurtech can make the insurance sector stronger and, therefore, more capable of achieving its strategic goal: to protect the way people live and enterprises operate!