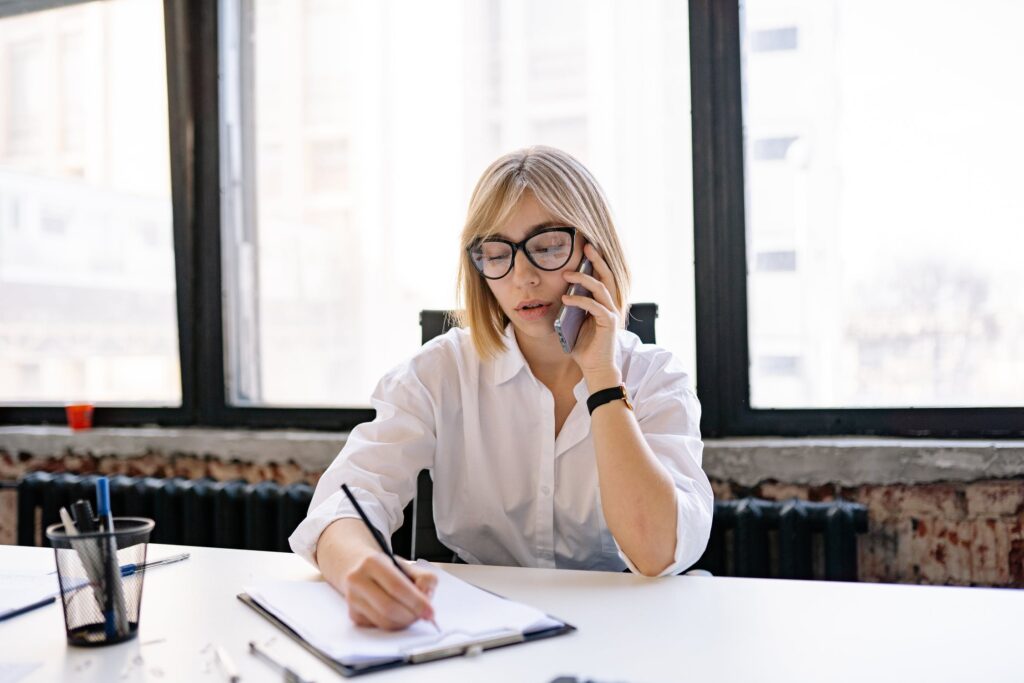 While ITL serves as a platform for the varied insights and opinions of others, they tend to coalesce around certain themes: on the need to innovate, on the importance of moving faster than the industry historically has, etc. It's not often that I see articles with almost opposite points of view, let alone have them arrive on top of each other, but that's what occurred with two of the six articles I highlight below.
One argues that the human touch is overrated these days, that what clients really want is much more ability to self-service. The other says, among many other things, that "two in three consumers are resistant to the idea of purchasing insurance or filing claims on a website or app without speaking to a human being."
Who's right, and who's wrong? Well, I have my own opinion on that.
Basically, I think that both articles make important points but that the right answer--as you've seen me say many times now about almost all things digital--needs to be a hybrid based on constant, small tests. Those tests will let you gradually find your way to the right approach, for now, and to let you keep adapting as your customers and competitive environment change.
Personally, I'm big on self-service. I have zero interest in talking to an agent of any company about anything if I don't have to. So, I resonate with the statistics in "Human Touch: How Crucial Is It Really?": that "90% of consumers expect a brand or an organization to offer a self-service consumer support portal"; that "today's customers manage 85% of the relationship with an enterprise without interacting with a human"; and that "73% of all consumers say that valuing their time is the most important thing companies can do to provide them with good customer service."
I have no reason to doubt any of those stats, and I suspect that many insurers, while moving in the self-service direction, still lag well behind their customers' desires.
At the same time, as "Customers Wary of AI-Driven Insurance" argues, based on an extensive survey by Policygenius, "despite faster claims turnaround times, the potential for lower rates and other AI-enabled transformations, customers still value a human touch." The survey found that "83% of consumers wouldn't feel comfortable if their home, auto, or renters insurance claim was reviewed exclusively by artificial intelligence" and that, after a loss, only "around 43% of homeowners would agree to let a drone evaluate their property rather than a human." Policygenius also reports that "72% of consumers wouldn't be comfortable purchasing insurance online without ever speaking to a real person, and 64% wouldn't feel comfortable filing a claim on a website or app without human interaction."
If you pay attention to all the stats, you can find your way to a middle ground. You let customers handle as many of the routine matters on their own as possible--updating policies, determining when a payment is due, etc. But you make sure a human is always on call, at least during business hours, and you introduce a human into every process that might require advice or any sort of emotional support, whether that's as fraught as filing a claim might be or as straightforward as assuring someone they've made the right choices as they've done research and chosen insurance coverages online.
But that's just the broad outlines of a hybrid. There's a lot of play in the details. Preferences will vary based on the age of the client, the income, the education level, the location, the... who knows what else?
The best way to see what customers want is to offer them options and then watch and listen to how they react. Do agents need to be monitoring all changes that clients make to their policies online, including to coverages, or just some? Is there some way to give clients freedom online but then ping agents about where they might way to follow up? What is the best way to help people do their own research online while introducing agents at just the right time and in just the right way to turn a search into a sale?
I encourage you to click on and read the first two articles below so you can make up your own mind. But my mantra on innovation for 25 years has been, Think Big, Start Small, Learn Fast. So, while I think the statistics in the articles are very helpful--I wouldn't have published them otherwise--they're just the starting point. The only way to learn what the right answer is for you is to test and learn, then test and learn some more and some more and some more.
Cheers,
Paul