Insurtechs rose to the forefront of insurance industry news based on their tremendous valuations and self-proclaimed ability to shake up an antiquated, tech-challenged sector. Though many have proven successful, the road to victory was – and still is – filled with significant risk, investor turmoil and the unstable organizational processes that startups are sometimes known for. 
Some Insurtechs Struggling
While insurtechs were touted as the next best thing for the insurance industry and a welcome disruption to a stagnant sector, some companies are struggling. Insurtech darlings have seen their stock price plummet as much as 95%, while others have announced large layoffs.
That's not all. As Paul Carroll recently wrote at Insurance Thought Leadership, "There is even talk of – perish the thought – down rounds (in which startups will have to raise money at lower valuations than they previously held)."
Add to that the fact that insurtech funding is declining from its highs. Following a record in Q4'21, insurtech funding fell 58% in Q1'22 to $2.2 billion, according to CB Insights. This represented a 15% YoY (year-over-year) decline from Q1'21. Q1'22 was also the lowest quarter for funding in almost two years. Meanwhile, insurtech deals remained flat quarter-over-quarter at 143.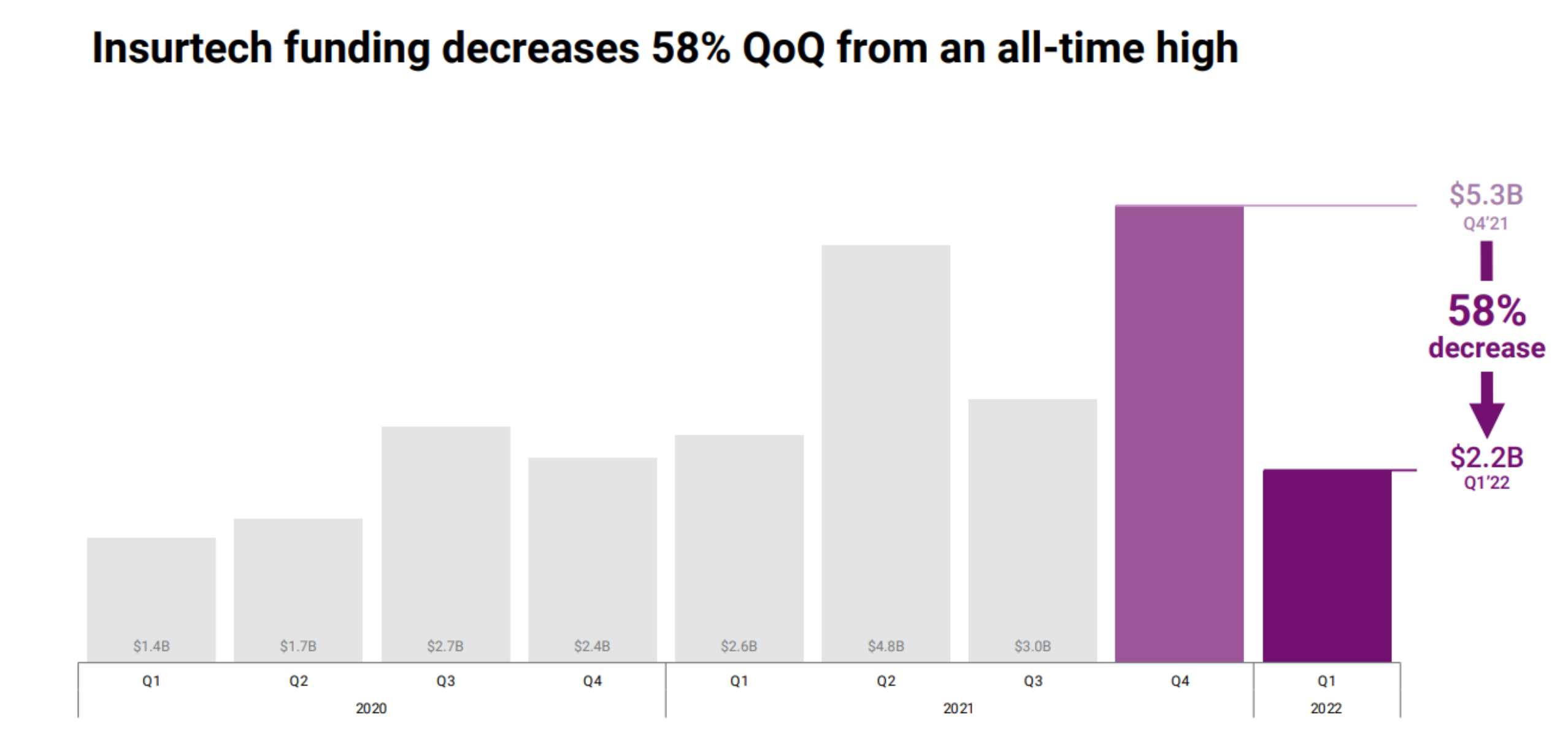 In the U.S., specifically, year-to-date funding of insurtechs is at just 10% of 2021 totals.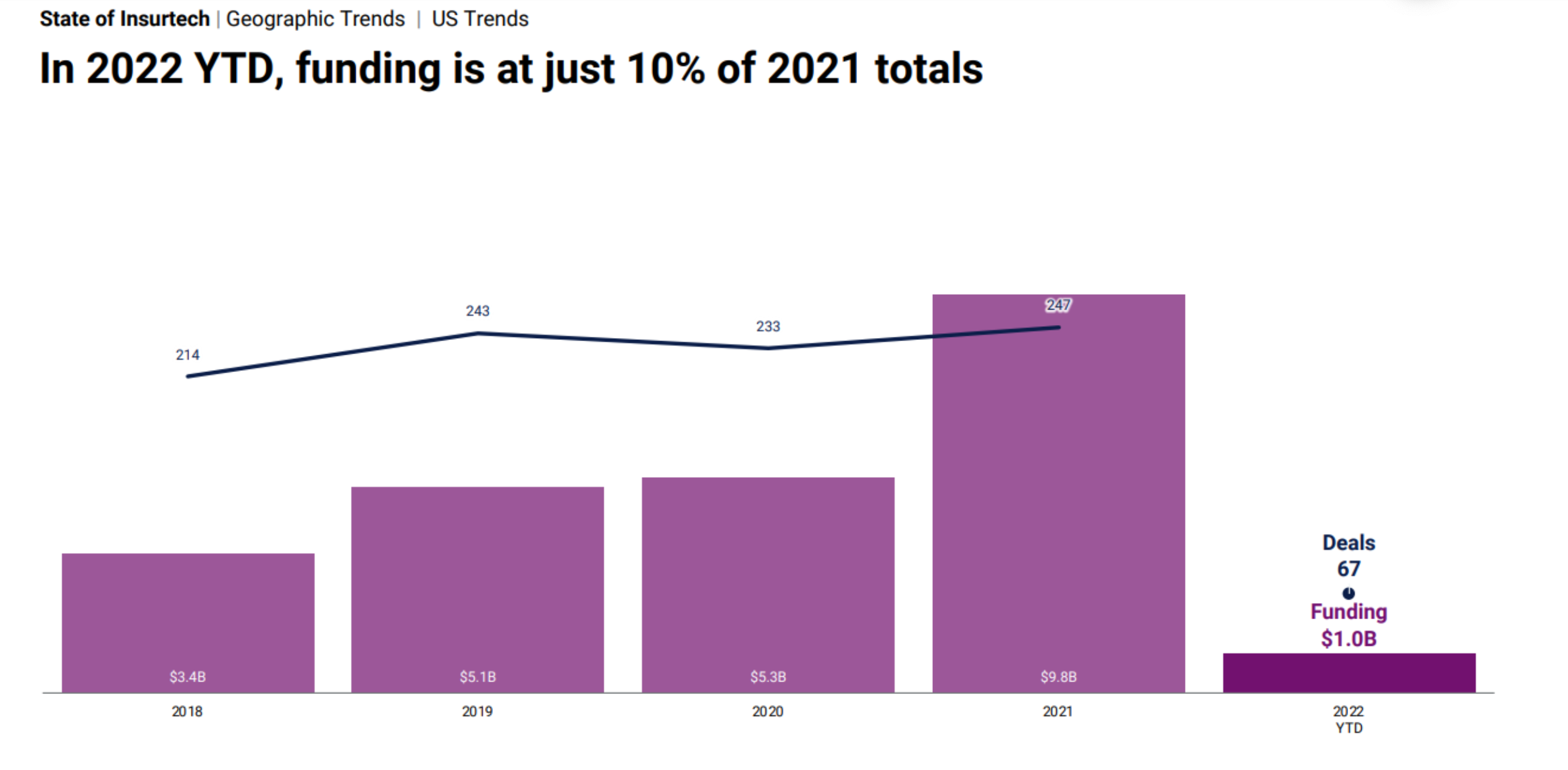 See also: Top Brokers' Advantage
Another Option
While the recent news and data regarding insurtechs is not all positive, it doesn't necessarily mean that the digital revolution in the insurance industry is coming to a halt. Established brokerages and financial firms are providing that by creating tech-driven solutions to meet the needs of today's consumers. These firms have deep industry knowledge and solid businesses from which to build and evolve technology solutions. 
Companies that have been in the insurance space for decades are launching digital-first, transactional lines services. For example, a carrier recently launched a digital platform offering home and auto insurance with the benefits of choice, efficiency, price transparency and brokerage advice backed by a large personal lines carrier. These initiatives leverage new technology built on the strength of large, knowledgeable and experienced insurance brokers, as opposed to a start-up. 
Established insurance companies are oftentimes better suited to offer tech-driven solutions. For instance, some have access to more than 500 carriers in the U.S. and Canada. Typically, startup competitors have fewer than 10 and struggle to get carrier appointments. A broader foundation ensures stability of market placement for customers. Without that, you have little to work with, and even less to offer clients. 
The future of insurtechs remains an unknown. Many have been acquired and their technology integrated into legacy systems at larger public companies. Others may go by the wayside. Either way, customers now have the ability to choose from tech-based coverage and to receive trusted risk and insurance advice from experienced brokers backed by well-known carriers. This may not be great news for insurtechs, but it is excellent news for insurance buyers.