The saying goes: The only constant is change-and, in our technologically enabled world, change continues to quicken in pace. For insurers grappling with legacy systems and striving to become more customer-centric, another shift is coming. In fact, many would argue it's already here. Welcome to the Internet of Things.
Are you ready to be an Insurer of Things?
Accenture has outlined six facets of the Internet of Things, which has begun to connect homes, cars, people, organizations and even entire cities. For insurers, these developments raise important questions, such as:
Who or what is insured?
Where does liability begin and end?
What are the implications on claims in a market where an insurer's discrete business gives way to the Internet of Things, ecosystems and partnerships?
For example, Volvo recently announced that it would accept full liability for its autonomous cars. In principle, these cars would be equipped with safety features that would decrease the incidence of collisions and claims. That may drive down premiums-and will certainly force insurers to consider what a "connected claim" might look like in this new marketplace.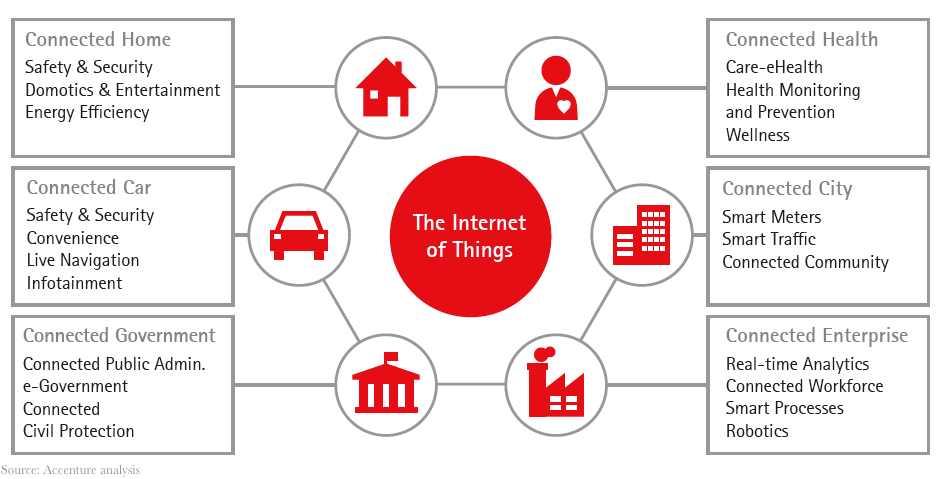 Over the next few weeks, I'll look at the Internet of Things and its implications for the insurance industry-and especially for the claims function.