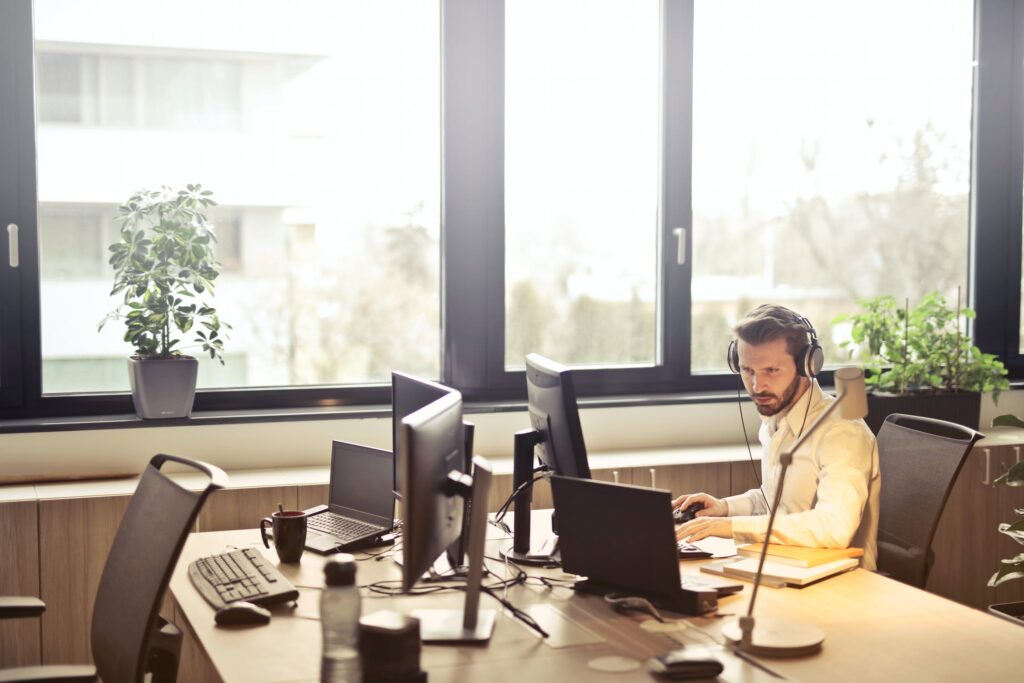 An essay published last week by a principal research scientist at the MIT Sloan School of Management says it's time to do away with the IT department, a stalwart of corporate organizations since the dawn of the Computer Age in the 1950s.
He's not arguing for the demise of the work, of course. IT remains at the heart of much of the innovation that companies must pursue to stand out from competitors in the market. But he says it's time to integrate the functions of IT with front-line operations so a combination of business people and programmers can innovate in ways that matter most to those who matter most: the customers.
The essay makes a compelling case, while offering insights from pioneering companies that have done away with the IT department.
Joe Peppard's essay in the Wall Street Journal argues that "having an IT department is exactly what will prevent companies from being innovative, agile, customer-focused and digitally transformed."
Yes, having a separate IT department made sense when massive computers needed to be cooled with water and kept in air-conditioned rooms, but, thanks to the cloud, little computing infrastructure even needs to be kept on-premises today. Meanwhile, the value that companies -- including insurers -- provide has migrated away from data centers and toward the front lines and expert interactions with customers and prospects.
Peppard says the problem with an IT department begins with the fact that is treated as a supplier to the rest of the company and, as a result, is measured in ways that are "often irrelevant to the success of the business." The measurement are "almost always inputs — money they have spent, systems that don't break down, or projects that come in on time and on budget. But there's almost nothing about the contributions that technology is making to business outcomes...."
He adds that "the [current] model also assumes that it's possible for the various corporate units to define upfront and many months in advance exactly what they will need from the IT department.... That isn't how the world works in today's fast-paced digital world.
"Sure, you can say you want the IT department to be faster and more flexible. But having the department in a silo makes that almost impossible."
He recommends setting up a structure "that organizes employee groups around missions," embedding tech expertise into those groups and using emerging tools such as low-code/no-code programming so that those with business expertise can at least begin the design process for software that will matter to customers and the business.
In many ways, I've been noodling on this question of what to do with the IT department ever since I started covering the computer industry for the Wall Street Journal way back in 1986. One of the first articles I wrote for the front page was on the IT backlog: Business executives griped that they'd have to spend months laying out detailed specs for a programming effort and then wait 18 months to two years for the result -- only to find that IT hadn't quite understood the need or that business conditions had changed.
In 1989, I wrote a column in the WSJ that, at least for me, served as an introduction to the cloud. I quoted someone speculating that, say, a fast-food chain would be able to buy computing power that varied based on the number of hamburgers served, rather than having to invest in all the computing infrastructure up-front. The next step came in 1996, when that visionary I quoted (the late, great Mel Bergstein) recruited me out of the WSJ to be a partner in a consulting firm he founded that was pioneering the idea of digital strategy -- we weren't challenging the viability of IT departments but were certainly driving the idea that IT should be deployed far more strategically.
But nobody ever solved that core problem I wrote about 35 years ago, despite the extraordinary steps the world has taken toward digitization. Executives still find that IT projects take far too long and miss the mark too often.
I suspect that Peppard's essay won't solve the problem, either. Companies still can't afford a glitch in their core systems, especially in a data-intensive, heavily regulated industry like insurance. And there will still need to be loads of coordination across departments and business units, so there will need to be centralized control of data models, compliance standards, look-and-feel and so on. The IT department may shrink, even considerably, but won't go away. Nor will the frustrations that come from dealing with it and with what is, after all, complicated technology.
But I do think that Peppard's essay represents real progress. I can certainly imagine tech expertise being pushed into claims, underwriting, the distribution channel, etc. so that innovation can happen on the front lines.
I think back to a model for innovation that we had at the firm Mel founded (called Diamond, now part of PwC) and that I've seen versions of from other firms in the years since. We showed three tiers of tech investment. The bottom one was the "stay in business" work -- keeping the lights on, the computers working, regulations followed. I suspect that work will stay centralized as part of an IT department for a long time. The middle tier was what I think of as "running fast just to stay in place." You're setting up, say, self-service capabilities on your website, which will cut your costs and please customers -- but your competitors are doing the same, so you won't gain any competitive advantage, at least for long. I think that middle tier work will start to migrate out toward the front lines and could perhaps even move quickly away from the IT department. But the real move needs to be for the top tier of work, which we labeled as "option-creating investments" -- the experiments with, say, telematics or blockchain that could lead to breakthroughs that would provide real advantage. That work has to be done quickly, in direct consultation with partners and customers who might benefit, and should be largely freed from a centralized IT department.
In other words, I wouldn't think about deleting IT from your org chart just yet, but Peppard's vision is something to aspire to. And I'd recommend that we all start experimenting with ways to push the tech work out of its silo and into the front lines of the business.
Cheers,
Paul