Blockchain has incredible potential to streamline business functions and open up opportunities for a wide range of innovations
Blockchain provides a single source of truth that is kept up to date in real time and is accessible (through permissions) by all stakeholders. Having that source creates unprecedented efficiencies by eliminating much of the phone tag and other wastes of time that come with the document-sharing that characterizes so many processes in the insurance industry. This webinar dives into the technology's use in commercial lines, highlighting production-ready use cases in surety bonds, workers' comp and certificates of insurance. The possibilities are breath-taking.
Watch to learn:
Where blockchain is about to make a big impact  

The road map for the future of blockchain

The status of active use cases and their testing schedule

How you can prepare to reap the benefits
Don't miss this free on demand panel discussion.
---
Speakers: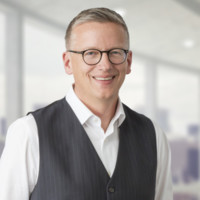 Sean Ringsted
Chief Digital Officer
Chubb
Sean Ringsted is Chief Digital Officer at Chubb, the world's largest publicly traded property and casualty insurance company and the largest commercial insurer in the U.S.
Mr. Ringsted leads Chubb's digital efforts aimed at transforming the company into a digitally integrated organization.The initiatives involve all areas that produce and support Chubb's business into a digital environment, including underwriting, sales and service functions that touch policyholders, prospective customers, distribution and internal operations and technology.
Mr. Ringsted has more than 25 years of experience in the insurance industry and is often quoted in news publications as an industry expert. In addition to his role as Chief Digital Officer, Mr. Ringsted has served as the company's Chief Risk Officer since 2008, prior to ACE's acquisition of Chubb in 2016. Mr. Ringsted was named Executive Vice President, ACE Group, in March 2014.
Mr. Ringsted holds a Bachelor of Science degree in Biochemistry from Bristol University and a Doctorate in Biochemistry from Oxford University. He is a Fellow of the Institute of Actuaries (FIA).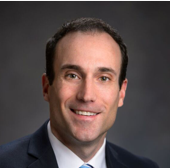 Patrick Schmid, PhD
Vice President
The Institutes RiskStream Collaborative
Patrick G. Schmid is vice president of The Institutes RiskStream Collaborative. In this role, he oversees products, operations and technology; coordinates efforts among RiskStream Collaborative insurers, brokers and reinsurers; and provides thought leadership for The Institutes.
An economist with a passion for blockchain, Dr. Schmid has worked in risk management and insurance for over a decade, researching trends on important market issues. Working as an economist for Moody's Analytics before joining The Institutes, he has also taught economics and related subjects at a number of Philadelphia-area colleges and universities.
Schmid formerly served as the director of research for the Insurance Research Council (IRC), a division of The Institutes. As the IRC's research director, he was responsible for providing timely and reliable information based on extensive data collection and analyses. His research examined public policy matters that affect insurers, consumers and the general public.
Dr. Schmid has published research in a variety of property-casualty insurance areas. He frequently presents research findings to industry executives, industry associations and company management. He has testified before regulatory and legislative bodies. Dr. Schmid is often quoted in insurance periodicals, and his research has been reprinted in various industry-related academic journals.
Prior to working in the Insurance industry, Dr. Schmid was an economist for Moody's Analytics.
Dr. Schmid has a PhD in economics from Temple University. He has taught economics or related subjects at a number of Philadelphia-area institutions, including the Wharton School, Albright College, Temple University and St. Joseph's University.

Paul Carroll
Editor-in-Chief
Insurance Thought Leadership
Paul is the co-author of "The New Killer Apps: How Large Companies Can Out-Innovate Start-Ups" and "Billion Dollar Lessons: What You Can Learn From the Most Inexcusable Business Failures of the Last 25 Years" and the author of "Big Blues: The Unmaking of IBM", a major best-seller published in 1993. Paul spent 17 years at the Wall Street Journal as an editor and reporter. The paper nominated him twice for Pulitzer Prizes. In 1996, he founded Context, a thought-leadership magazine on the strategic importance of information technology that was a finalist for the National Magazine Award for General Excellence. He is a co-founder of the Devil's Advocate Group consulting firm.
---
Did you miss the first in our blockchain series? View it here.