While it's generally accepted that being digital is a good thing—even an essential thing since the onset of the pandemic—for agents and brokers, it's hard to quantify just how great the benefits are. So, it caught our eye when a study reported that highly digital agencies are growing far faster than ones that are laggards in the digital transition and offered specific reasons for the difference. To dig deeper, ITL sat down with Tyler Asher, president, independent agent distribution at Liberty Mutual Insurance, which conducted the research.
ITL:
I'm intrigued by your report that agencies that are highly digitized are growing 70% faster than those that aren't. I thought I'd start there and ask you to tell me a little bit about the report and how you arrived at that number.
Tyler Asher:
Digital isn't a new phenomenon in the independent agency space, but the trend has accelerated, certainly during COVID. We've been keen to understand where customer expectations changed, how agents adapted and whether they have sustained the adjustments. And we have been tracking these sorts of things over time. This research had 700 independent agents respond, and we found that highly digital agencies grew 70% faster than their less digital counterparts.
A set of digital capabilities stood out as being most highly correlated to growth. For instance, how agents think about digitization across the entire value stream from sales, to service, to continuing customer communications, things like online chat, things like digital marketing, things like the ability for customers to get a quote online.
ITL:
If I'm a slow-growing agency at this point, what would be the two or three things you might point me to that would maybe move me toward the better end of the spectrum?
Asher:
An agency needs to start out by making sure it can be found, through a good digital storefront, and being active on social media and thinking about SEO [search engine optimization]. Some more advanced agencies take digital marketing to the next level, doing paid advertising or paid search. But even just the fundamentals of having a good, modern, clean website that's mobile-friendly, one that comes up in the local results so you can be found, is really important. As prospective customers are looking for, "Who am I going to do business with?"—agents need to be putting their best foot forward.
The next step is thinking through online quoting. We believe insurance is fundamentally a relationship business, and agents differentiate themselves from any other channel through the breadth of their offering and the custom-tailored advice they provide. The online quoting experience can be something as simple as having a button or form where you collect information from the client digitally, so you can quickly follow up and make sure you're meeting their full needs.
After handling the top-of-the-funnel stuff, you need to get into all aspects of the customer lifecycle. Can you handle their transactional needs—paying a bill, getting policy documents or ID cards, making a simple change to a policy, finding contact information, etc.? How do you digitally enable all that so you can take the transactional burden off an agency's staff and let them focus on driving long-term loyalty?
You also have to let the customer choose how they want to interact with you. It's more typical today that transactions are done asynchronously. It's no longer, "come into the office and sign these documents." It's, "are you available via email or via chat?" Many agents are also developing long-term relationships by sending out a regular email newsletter, for example. There are a lot of digital aspects to managing the customer relationship.
ITL:
I think customer service is key. What role should the carriers play?
Asher:
It's incumbent upon carriers to continue to invest in their digital capability so they can enable agents to make sure the easy stuff really is easy, so customers can handle simple transactions anytime, anywhere. From an agency standpoint, they have to make sure they're taking full advantage of what the carriers are offering, whether that's self-service on a website or through the mobile app. The more that agents have leaned into those digital capabilities, the better they do. Independent agents need to provide the same experience that customers are getting from other industries.
ITL:
I'm seeing some companies offer technology that helps agents organize their days, based on AI that suggests phone calls, meetings, sales opportunities and so on. Are you seeing that much, and how effective do you think that sort of technology can be?
Asher:
We're very familiar with that premise, and it's a growing trend. We're a data-rich industry. So, there are lots of opportunities to deploy data to predict how best to meet customer needs, both in terms of sales and service.
ITL:
While there's been loads of talk over the years about how insurance agents will get disintermediated, agents have not only survived but thrived. In fact, it seems to me that carriers are competing hard these days for the love and affection of agents. Am I right about that?
Asher:
That is absolutely true. We've actually seen an increase in carriers entering the independent agency space. You've had some strategic pivots by national carriers like Nationwide and traditionally captive carriers like Allstate. I think there's more interest in the independent agency system than there's ever been.
ITL:
One last question. I've studied enough statistics over the years to have had the difference between correlation and causation beaten into my head. How much do you think your report shows that becoming increasingly digital causes better results, and how much do you think you found a correlation? In other words, might those agencies that are already prospering be more likely to go digital, rather than having the digitizing drive the prosperity?
Asher:
I think you're spot on. Actually, before my current gig, I used to run data analytics for Safeco, so the correlation-causation question is near and dear to my heart, too.
I think there's an imperfect answer. It's hard for us to say, "Hey, if you take this digital step, here's the exact result you're going to get." But we can say, "Here are the best-performing agents, and here's what they're doing." And there is evidence of causation, that an actual tactic is having an impact. When we look at customers who engage with us in digital channels for things like self-service, we see a higher Net Promoter Score with those customers. We see higher retention with those customers. So, we know we're meeting customers' and driving real business results. That's demonstrable to agents.
ITL:
Terrific. Thanks so much, Tyler.
---
About Tyler Asher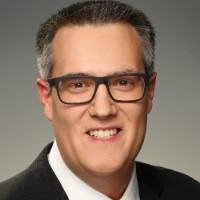 Tyler Asher is President of Independent Agent Distribution at Liberty Mutual Insurance, heading up the combined $18.8B Liberty Mutual, Safeco and State Auto independent agent distribution organization.
He played a pivotal role in Liberty Mutual's acquisition of State Auto in 2022 and now leads a unified field team of associates committed to providing the support and resources the organization's nearly 32,000 appointed agencies need to grow profitably. He is deeply dedicated to building a culture of advocacy that keeps agents at the center, which has earned the company recognition as champion of the independent agent for five consecutive years, according to the annual Channel Harvest agent voices survey. Under Tyler's leadership, Liberty Mutual has risen to the number two carrier within the IA channel.
A speaker, mentor and industry advocate, Tyler has devoted his 20+ year career to working with independent agents and advancing the IA channel.