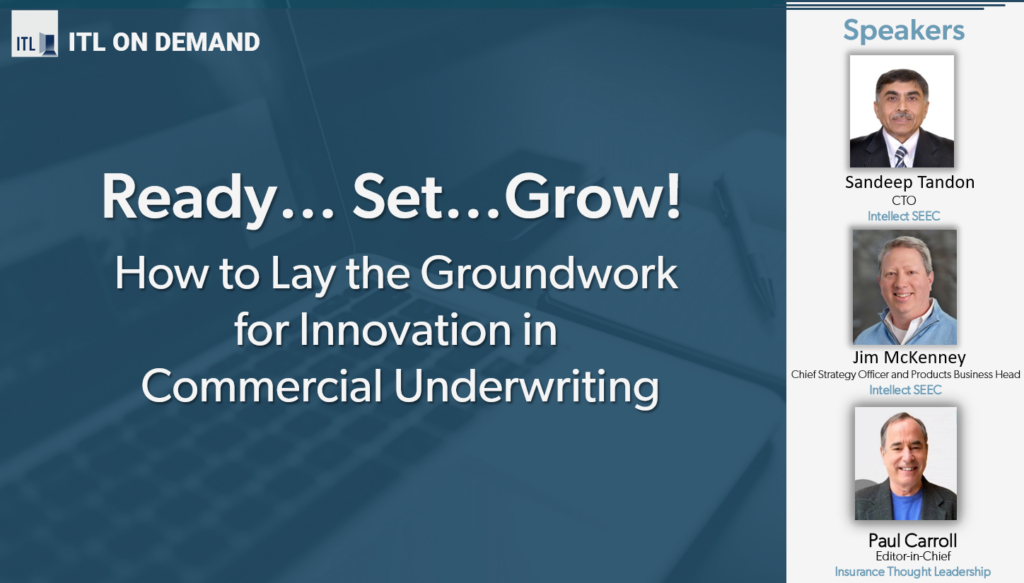 In this webinar, ITL Editor-in-Chief Paul Carroll sits down with Jim McKenney, chief strategy officer and products business head at Intellect SEEC, and Sandeep Tandon, CTO of Intellect SEEC. They discuss how companies can lay the groundwork for modernization and innovation by reconfiguring their approach to core systems.
You will learn:
--Why changes in the business environment require a modernized approach to underwriting
--How you can vastly increase the speed at which you deliver capabilities and new systems - cutting deployment times to hours or days, from weeks or months, while delivering a clear ROI
--Why you should think in terms of microservices and application programming interfaces (APIs), decoupling capabilities from core systems so they can be deployed flexibly across the whole enterprise
--How to make better buy-vs-build decisions
---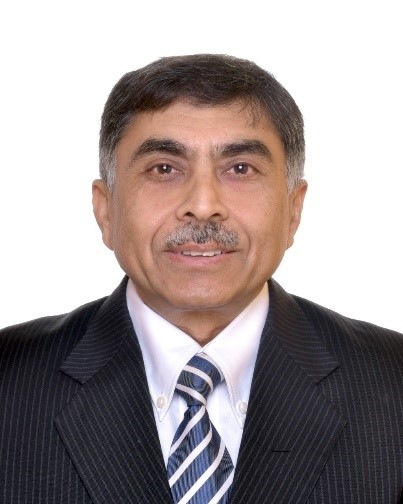 Sandeep Tandon
Intellect SEEC, CTO, Americas
Sandeep is passionate about technology with strong capabilities in architecting solutions for banking and insurance. He has been recognized for delivering top-level technology experiences across business segments and consistently delivering customer focused solutions. He is experienced in visualizing and capturing the transformational potential of emerging technologies.
In his 30+ years of experience working with global banks and insurance companies, Sandeep has demonstrated success in delivery of large-scale projects through the initial specification, design, development and implementation phases. His understanding and knowledge of the industry and technology has allowed him to successfully provide thought leadership to customers through innovative solutioning/consulting. Sandeep brings an extensive ability to connect business and technology to create solutions that result in value creation.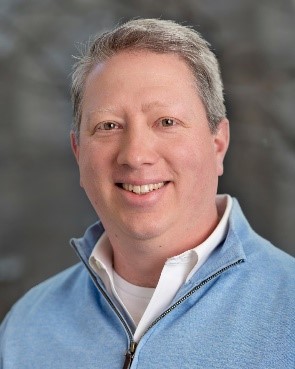 Jim McKenney

Intellect SEEC, Chief Strategy Officer and Products Business Head

Jim McKenney is Chief Strategy Officer and Products Business Head at Intellect SEEC. Jim is an experienced insurance executive, spending 18 plus years in various roles for Liberty Mutual Insurance. Most recently, Jim led Liberty's Product and Underwriting organization for the mid and large commercial segment. Prior roles include experience in small commercial underwriting segments and in various finance roles. Jim is a certified public accountant and graduated from the University of MA Amherst.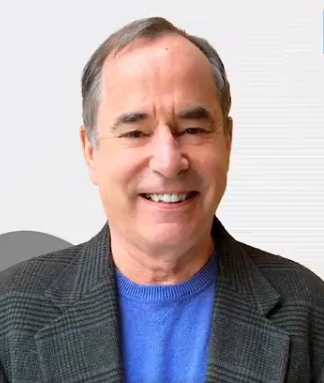 Paul Carroll

Editor-in-Chief, Insurance Thought Leadership

Paul is the co-author of "The New Killer Apps: How Large Companies Can Out-Innovate Start-Ups" and "Billion Dollar Lessons: What You Can Learn From the Most Inexcusable Business Failures of the Last 25 Years" and the author of "Big Blues: The Unmaking of IBM", a major best-seller published in 1993. Paul spent 17 years at the Wall Street Journal as an editor and reporter. The paper nominated him twice for Pulitzer Prizes. In 1996, he founded Context, a thought-leadership magazine on the strategic importance of information technology that was a finalist for the National Magazine Award for General Excellence. He is a co-founder of the Devil's Advocate Group consulting firm.