ITL:
In general terms, how would you frame the talent gap that the industry faces?
Jenn Knight:
We really need to be thinking about how we as an industry start to bring people in, in their early 20s, late 20s, early 30s. The way that a digital native operates is different than how I've operated through my life and how generations before us have operated. And figuring out how to be an attractive employer to a group of people that do not look like those currently working for you is a pretty significant challenge. How can you be compelling for them?
ITL:
As a relative latecomer to insurance, it amazes me to see all the people who say they just fell into insurance. I mean, it's a great industry offering great careers. How do you get people to see that?
Knight:
There's a macro question here. How do you do that for any industry? Right? How is it that we've just decided that tech is cool? Where did that start?
Insurance is a really complicated, fascinating space that supports all of us as consumers in the hardest moments of our lives. If your house catches on fire, the first call is to the fire department, and the next call is to your insurance agent. Like the fire department, insurance is an emergency service that helps you get on with your life. If you frame the industry that way – which nobody did to me until I worked in insurance – it can become something you love and want to do for 10, 20, 30 years.
ITL:
Beyond the framing issue, what are some other challenges to filling the talent gap?
Knight:
There is a technology gap that has to be addressed. People are turned off if they feel they can't drive enough impact because it's too difficult to go through the onboarding process or to engage with a certain set of carriers, or compliance with regulation is causing most of your day to be administrative.
Before I worked in insurance. I worked primarily in the back office of scaling tech companies and supported sales. The whole job is getting information you need from sales, supporting them with the information they need and getting out of their way so they can be on the phones.
In the insurance space, agents are going to be attracted to things that help them go out and have those personal relationships and really drive their business forward. How do we as an industry laser focus on improvement of administration work? Talented people demand that they are supported and enabled with effective and usable technology, and are not being dragged through all kinds of hoops.
ITL:
People who've written for us say that, in the old days, you got onboarded by sitting next to somebody who was 20 years older than you. You said to the person, over and over again, Okay, how do I do this? But talented people today aren't willing to sit there for two years and learn. You also can't wait two years for people to become productive. As you speed the onboarding process, are there problems you're finding easier to solve than others?
Knight:
Everything in the insurance space is somewhat hard to solve. One thing we focused on early is "productizing" institutional knowledge. It's a continuing process because there are so many layers of complexity. But we started with some core aspects, such as, What are the rules you have to follow to get someone licensed? Well, those rules are different by state, by line and by license class, but the issue is something we can tackle.
We thought: Can we build a product that someone who's been doing a job for 20 years can use successfully and appreciate because it speeds them up? Can we take someone who's new and let them quickly figure out if their five agents are compliant?
There are complex scenarios where you need to sit down and talk with someone or do some deep reading, but even that work can be supported with technology. We've started with situations, such as licenses for adjusters, that are more consistent and are working our way up to more complicated forms of knowledge transfer.
The change can actually be a bit disconcerting for people. They're used to having to know all this stuff, down to the LOA code numbers, and we're saying, but you don't have to do that.
ITL:
For a long time, lots of people thinking about innovation in insurance said the solution was to disintermediate the agents. Just get rid of them. Now, people seem to be realizing that the agents aren't going anywhere.
Knight:
Yeah, we're big believers in the power of the agents. Insurance is super personal. Some of it is more mechanical – I don't get as worried maybe about my car insurance. But agents are here to stay, and that's a great thing. The question is: How do we make sure they're doing strategic relationship-building work and not operational, tactical, administrative work?
If you're not actively thinking about yourself as competing for the best talent, then you're probably doing it wrong. You can no longer just be this name and assume people are going to come to you.
It's getting easier for your competitors to poach your people, too, because LinkedIn makes everyone and their talents so visible now. But the reaction shouldn't just be fear. If you're creating an environment where people want to be and you're celebrating their successes, and you're comfortable with them being out there as advocates for your company, they can help you attract that next wave of talent.
More openness, more celebration of people is better for everyone overall, and will help people maybe be more attracted to insurance as an opportunity.
ITL:
In Silicon Valley, there's a maxim known as Joy's law, after Bill Joy, one of the founders of Sun Microsystems. It says: "No matter who you are, most of the smart people work for somebody else." You can fight Joy's law or learn to live with it.
One last question: While lots of companies are focused on improving the customer experience – as they should be – it seems that the work-from-home experience during the pandemic has created a break point in how people think about the work environment and that smart companies can redesign the employee experience, too, in ways that can address the talent gap. Do you agree?
Knight:
I couldn't agree more. At the end of the day, the person who is going to make or break your experience with insurance is the person you're talking to. So, you need to focus on having engaged, happy, supported agents who are getting opportunities to learn more and be better partners who create better experiences for your consumers.
Agent experience empowers customer experience.
ITL:
Thanks so much for taking the time.
About Jenn Knight 
Jenn is the co-founder and CTO of AgentSync. With skill sets that encompass both left- and right-brained thinking, Jenn enjoys tackling the biggest challenges she can find.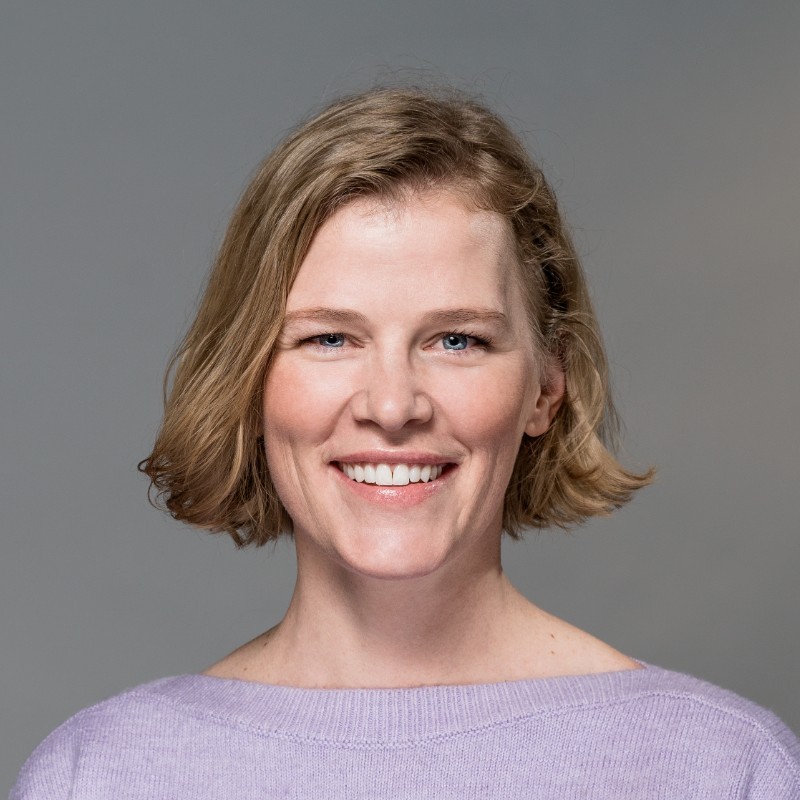 Her passion for solving the unsolvable has put her at the forefront of solving the producer license compliance challenges of the insurance industry. After building the basic architecture of what would become AgentSync Manage in her free time on nights and weekends, Jenn's side project grew into a software enterprise that is poised to change the way the insurance industry tackles license compliance and reporting.
Jenn's background leading software development and architecture teams spans many well-known companies, among them Bluewolf, LinkedIn, Dropbox, and Stripe. She focuses on transforming business applications landscapes from disjointed single-point solutions to highly integrated, optimized, and best-in-class platforms. In those roles she learned the importance of building community while tackling difficult business challenges, as trust and humor are essential to navigating the ups and downs of delivery. She is grateful to those who helped her appreciate the journey is just as important as the outcome and works to pay that forward with her team.
Jenn earned a Bachelor of Arts degree in international relations with a minor in French and graduated magna cum laude from Boston University. She learned to code at her first job after college, and rediscovered her knack for logic and problem solving.
Growing up in Petaluma, California, Jenn spent her childhood biking through fields and tinkering with projects. With access to a computer at an early age, Jenn enjoyed deleting files to take apart the operating system before then going and rebuilding it.
As a leading woman in tech, one aspiration Jenn has for AgentSync is to challenge the industry to be better by example when it comes to hiring and maintaining a culture of diversity and inclusion.
When Jenn isn't solving big problems with intuitive solutions, she spends her time with her husband and co-founder, Niji, and their daughter, Inga.