ITL Partner: Intellect SEEC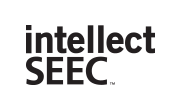 ITL Partner: Intellect SEEC
Intellect SEEC is an insurtech Transformation Partner with contemporary AI and ML solutions, data insights triangulated from thousands of sources, and agile technology, data science and consulting teams – taking a strategic approach to tackling the biggest challenges for insurance. We are a proven leader in Data First Strategy for Commercial/General Underwriting. As a core technology transformation partner, we have successfully driven one of Europe's largest data migrations.
Our underlying technology powers sophistication with simplicity ensuring an engaging and insightful user journey. Our AI cloud native products are known to address the most complex business objectives with the highest accuracy of outcome. Our skilled technical experts and data scientists seamlessly augment our customer teams to accelerate their transformation journey easily adapting as business models and technology evolves.www.intellectseec.com
---
Featured Webinar
Modernizing Commercial Underwriting using AI
Intellect SEEC partnered with Novarica to present a two-part webinar series discussing the key considerations to take while adopting AI into commercial insurance operations to improve efficiency and automation. Learn more about the approaches for AI adoption strategies and best practices for preparing to implement AI.
---
Additional Resources
Customer Conversations: A One on One with Intellect SEEC and St. James's Place Wealth Management
Jim Cleaver, Technology and Information Director St. James's Place Wealth Management sat down for a one on one with Intellect's Laila Beane to talk about how St. James's Place is implementing next generation technologies and AI to transform the customer experience and their partnership with Intellect on this journey. This is must see for anyone looking to start on or ramp up their AI transformation.
---
Digital Revolution Reaches Underwriting
Underwriting is evolving toward a service that will help clients prevent losses, rather than merely indemnifying clients afterward.
---
When you cannot trust big data, you triangulate it
There is a pyramid of benefits available from data triangulation in commercial underwriting and risk analysis. Learn more about how data triangulation can prevent premium leakages in commercial underwriting operations.