Are the Amazon Echo and Google Home insurtech? They sure are! The two top-selling smart speakers have become so competitive that, in Canada during the past holiday season, each company undercut the other by offering the smaller versions, the Echo Dot and Google Home Mini, for as little as $39.99. For that price, why not buy one and try it out? A recent report from
Canalys
states that the smart speaker is now the fastest-growing consumer technology. It is growing faster than augmented reality (AR), virtual reality (VR) and wearables, with smart speaker shipments expected to top 56 million units in 2018.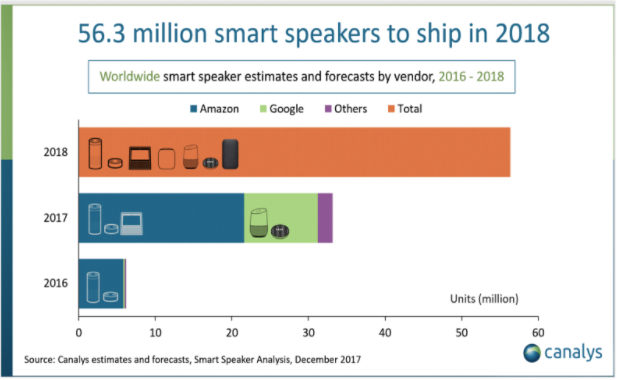 See also: Global Trend Map No. 5: Analytics and AI  
Since the launch in Canada of the Google Home in July 2017 and subsequently the Amazon Echo in December 2017, the following insurance services have been made available:
Not only is the smart speaker convenient for finding information, it is also spurring the sales of smart devices and IoT (Internet of Things) technology for the home such as smart plugs, smart appliances and smart entertainment…basically, smart everything. The Amazon Echo and Google Home can be used to turn on the lights, turn on the TV, change the channel and even find the best science fiction on Netflix. Here is some recent data from
ComScore and Statista
showing the likelihood of IoT ownership for smart speaker households.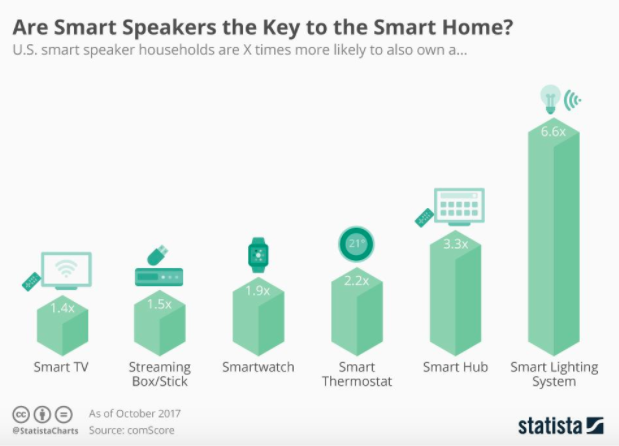 See also: What I Learned at Google
Google rarely has any presence at the Consumer Electronics Show, but this year Google is out in full force going head-on with Amazon Echo. Smart speaker adoption and integration to IoT devices is expected to be a megatrend at this year's CES, which began yesterday in Las Vegas.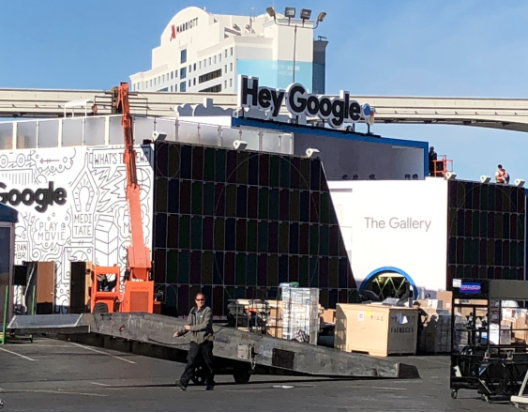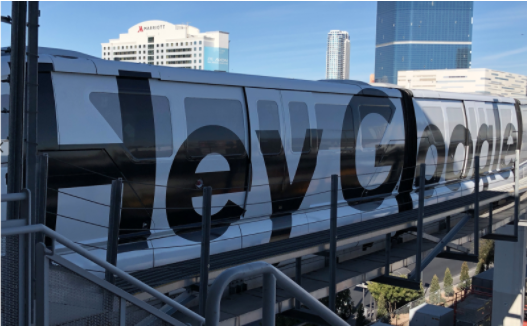 The adoption, sales and marketing of both Amazon and Google smart speaker assistants is clearly making this device a must-have in the home. Insurance providers cannot ignore this opportunity to develop smarter, more convenient ways to service their customers. If the smart speaker can really fire up IoT adoption in the home, insurance providers can't ignore the data it can collect to create better products that improve the management of risk and claims for the household.