It was an event maybe even more anticipated than Neil Armstrong's Moon shot in 1969. I had never tuned into one before, yet there I was, sitting in my pajamas at 1 a.m., frantically trying to get back onto the streaming podcast that
my iPad had just dropped
, as millions of other nerds the world over were trying to do the same thing. Apple's product announcement event on Sept. 9, 2014, had drawn unprecedented interest. I certainly was expecting Apple to "do it again" – you know, change the world in a subtle yet pervasive way, as I am sure many others struggling to get onto the live webcast also believed would happen. After all, the company that Steve built had done it with iTunes, with the iPhone and with the iPad. And now we all wanted to see if Apple's first wearable device – the Apple Watch, was going to change our lives in the same way.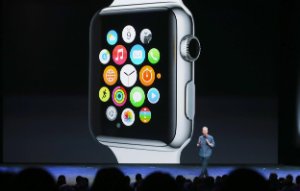 Well, we definitely saw something that early morning in September, but the realization of the promise still lies ahead, with the first retail delivery of Apple Watches not until late April 2015. What is certain is that Apple has successfully moved the idea of a connected wrist health and fitness tracker from the niche arena of health-conscious individuals to the mainstream "Joe Public." Interestingly, even if Apple falls short this time, it has set in motion a great race with Microsoft, Google, Samsung, Fitbit and many others to fulfill and surpass the vision that we all saw in September. In 2014, world-wide revenue from the sale of wearables was roughly $4.5 billion, but, in 2015, expectations are sky-high. Some experts predict 
sales will increase as much as three times
, fueled in the most part by the Apple Watch. So why are wearables a good thing for insurance?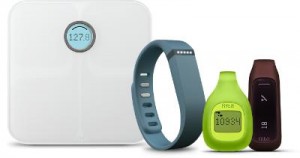 The rise of wearable fitness trackers as part of corporate wellness programs has been an emerging trend over the last 10 years. In the past, enlightened companies were giving out Fitbits to help employees track their own fitness. More recently, companies have been trading program participation and fitness data captured from such programs for discounts on their corporate health insurance. For example, Appirio, a San Francisco-based cloud computing consultancy,
was able to get a 5% discount ($300,000) off its insurance bill in 2014
, while BP America distributed around 16,000 Fitbits to employees as part of an integrated wellness program and claim to have put a brake on corporate healthcare cost increases by slowing them to below the U.S. national growth rate in 2013. A key ingredient to the success of these programs is the engagement of the members, so that healthy behaviors are encouraged and rewarded. In the BP example, the Fitbit data was easy to "gamify" because of the connected nature of the device. Members competed on a number of challenges, including the "1 million step" challenge, simply by wirelessly "syncing" their devices.
Cory Slagle, the spouse of a BP employee, was able to trim $1,200 off his insurance bill
through participation in this program -- dropping nearly 32 kilograms and 10 pants sizes and reducing his high blood pressure and cholesterol back to normal range in just 12 months. Vitality of South Africa has recognized the importance of a holistic health and wellness program for well over a decade and has built up an impressive array of statistics, including: --Participation in health and fitness programs reduces health claims by 16% --Logging fitness activities
reduces risk by 22% for the unhealthiest
category of participants --Participating
members are as much as 64% less likely to lapse
 on their insurance as non-participants are --Participating members have as much as a 53% lower mortality rate than non-participants The only trouble is that participation in such programs remains minuscule, with
opt-in rates in some cases of just 5%
for those eligible to join. Despite the programs' value propositions being augmented with an affinity network of providers supplying goods and services at a discount for participating members, opt-in rates and persistency remain problematic.
A recent survey by PWC
found that, if the connected wearable device was free to the member, then about two-thirds said they would wear a smart watch or fitness band provided by their employer or insurer. Cigna completed a connected wearable pilot in 2013 involving 600 subjects, which indicated 80% of the participants were "more motivated to manage their health at the end of the study than at the beginning." In the U.S., United Health, Cigna and Humana have already created programs to integrate connected wearables into their policies, to create reward systems based on data sharing. In one innovative program, a "wager"
penalty system was found to be three times more effective in motivating
healthy behavior than the typical rewards these programs offer. The "wager" involved the member's signing up to achieve and then maintain reasonable fitness targets over the course of the year to avoid having the cost of the health screening be deducted from their salary. A key hurdle to overcome with the data generated from connected wearables is privacy and security. Individuals want to know what insights are being generated from the data being collected and want to selectively share with the program based on the perceived value they get back. They also need to know that the data continues to be secure and private once shared. Apple is working this angle through its HealthKit, which is positioned as the data control room for consolidating and securely sharing health- and fitness-related data to selected parties. There are already
in-the-field health trials in progress with Stanford and Duke universities
 that are being powered by HealthKit. Google, Samsung and several others have also
launched similar competing frameworks
, so the data privacy issue is understood and being addressed by the technology companies offering products in this space. I want to mention an innovative, data-driven, life insurance program that currently doesn't use any wearables but easily could. AllLife of South Africa provides affordable life and disability insurance to policyholders who suffer from manageable chronic diseases, such as HIV and diabetes, and who sign up to a strict medical program. Patients get monthly health checks and receive personalized advice on managing their conditions. Data driving the program is pulled directly from medical providers, based on client permission. If a client fails to follow or stops the treatment, then the benefits will be lowered or the policy will be canceled after a warning. The company assesses its risk continuously during the policy period, contrasting with the approach of other companies, which typically only assess risk once, in the beginning. This approach allows AllLife to profitably serve an overlooked market segment and improve the health and outlook for its customers. It plans to cover more than 300,000 HIV patients by 2016.
The video of AllLife's CEO
, Ross Beerman, on YouTube is quite inspirational, and I recommend you see it. He says, "Our clients get healthier just by being our clients." He also mentions the challenges of building an administration system to support AllLife's customer-engagement model. In summary, several intersecting trends have conspired to make this the perfect time to consider the launch of insurance programs and products powered by the new insights from the data being made available through wearable fitness and health trackers: The whole fitness and healthy lifestyle perspective has entered into the mainstream culture Devices like the Apple Watch have become fashionable, objects of desire The data from these devices is easy to capture and share – no forms to fill in --The data is of clinical quality, in at least some cases, and therefore useful for actuarial models --Insurers have already started to jump on the idea of "telematics" for humans for risk pricing --Feedback from this data is able to positively modify behavior to reduce health risks and improve the quality of life for those participating I am still undecided if I'm going to be up at 1am again, this time outside the Apple Store, waiting for the Apple Watch to go on sale. However, the line outside the Apple Store that night could be very fertile ground for agents selling polices driven by the data these new devices will provide, if only companies act now and get their programs in place. Thanks for reading, and see you in the gym :-)
This article originally appeared in the January 2015 edition of Asia Insurance Review.