Blockchain is providing a solution for the insurance industry to share information easily and slash operating costs.
Having explored the possibilities for blockchain in personal lines and commercial lines in P&C, we conclude our webinar series on the technology (for now) by taking a look at two use cases in life and annuities that are close to moving into production. One, the Mortality Monitor, encourages insurers to share information when someone dies, so heirs can receive their benefits faster and insurers can avoid compliance issues, including fines, for moving too slowly. The second provides an accessible public record on licenses and appointments. Those two use cases, alone, could save the industry more than $850 million a year.
Watch to Learn:
Where blockchain is about to make a big impact in life and annuities
The road map for the future of blockchain
The status of active use cases and their testing schedule
How to start preparing to reap the benefits
Register for this free on demand panel discussion.
---
Speakers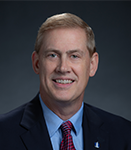 Eric Henderson
President, Nationwide Annuity
Nationwide
Eric Henderson is President of Nationwide Financial's Annuity business segment. He was elected to this position in October 2019, making him accountable for the financial health and strategic direction of Nationwide's individual annuity business representing approximately $100 billion in assets.
In this position, Eric oversees all aspects of the company's individual annuity segment, including product innovation, sales and distribution, executing strategic initiatives, driving strategic positioning and product development, managing profitability, and overseeing business operations.
Prior to his current role, Eric was Senior Vice President of Individual Products and Solutions, representing both individual life and annuity segments. He began his career at Nationwide as an Actuarial Assistant in 1985 and spent much of his career as an actuary in Individual Annuities. Since that time, Eric has held positions of increasing responsibility, including Senior Vice President of the Individual Investments (Annuity) Group, Senior Actuarial Officer for both Retail Sales Support and Individual Variable Annuities, Vice President and Product Manager for Individual Variable Annuities and Income Products, and Vice President and Chief Financial Officer of the Individual Investments Group.
Eric earned both his master's and bachelor's degrees in mathematics from The Ohio State University and is a Fellow of the Society of Actuaries.
Eric serves as a board member on the Insured Retirement Institute (IRI), The Institutes RiskStream Collaborative™ Life & Annuity Advisory Board and the BalletMet Board of Trustees.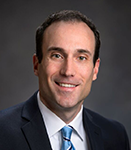 Patrick Schmid, PhD
Vice President
The Institutes RiskStream Collaborative
Patrick G. Schmid is vice president of The Institutes RiskStream Collaborative. In this role, he oversees products, operations and technology; coordinates efforts among RiskStream Collaborative insurers, brokers and reinsurers; and provides thought leadership for The Institutes.
An economist with a passion for blockchain, Dr. Schmid has worked in risk management and insurance for over a decade, researching trends on important market issues. Working as an economist for Moody's Analytics before joining The Institutes, he has also taught economics and related subjects at a number of Philadelphia-area colleges and universities.
Schmid formerly served as the director of research for the Insurance Research Council (IRC), a division of The Institutes. As the IRC's research director, he was responsible for providing timely and reliable information based on extensive data collection and analyses. His research examined public policy matters that affect insurers, consumers and the general public.
Dr. Schmid has published research in a variety of property-casualty insurance areas. He frequently presents research findings to industry executives, industry associations and company management. He has testified before regulatory and legislative bodies. Dr. Schmid is often quoted in insurance periodicals, and his research has been reprinted in various industry-related academic journals.
Prior to working in the Insurance industry, Dr. Schmid was an economist for Moody's Analytics.
Dr. Schmid has a PhD in economics from Temple University. He has taught economics or related subjects at a number of Philadelphia-area institutions, including the Wharton School, Albright College, Temple University and St. Joseph's University.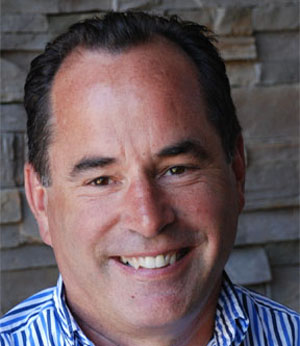 Paul Carroll
Editor-in-Chief
Insurance Thought Leadership
Paul is the co-author of "The New Killer Apps: How Large Companies Can Out-Innovate Start-Ups" and "Billion Dollar Lessons: What You Can Learn From the Most Inexcusable Business Failures of the Last 25 Years" and the author of "Big Blues: The Unmaking of IBM", a major best-seller published in 1993. Paul spent 17 years at the Wall Street Journal as an editor and reporter. The paper nominated him twice for Pulitzer Prizes. In 1996, he founded Context, a thought-leadership magazine on the strategic importance of information technology that was a finalist for the National Magazine Award for General Excellence. He is a co-founder of the Devil's Advocate Group consulting firm.