Sales is changing. That's a fact.
If your agency is still picking up the phone and hoping for the best, things probably aren't going to turn out the way you imagined.
The real future of insurance lies in leveraging the power of smart technology to streamline the sales process, increase conversions and have more productive agents and brokers.
Sounds like a dream for your business, right?
Every agent and broker wants to be able to sell more efficiently, hitting the right customers with the best products for their needs, and not waste time. Operating this way lets sales professionals shine and provides excellent customer service — something consumers expect today.
So how do you get there?
One way is through the right CRM system. These systems work in three main areas, which we're going to cover in this post:
Offering sales insights
Boosting productivity
Providing flexibility during the sales processes
Smarter Sales Via AI-Powered Sales Insights
Consumers today expect a lot more from brokers and agents than ever before. It's not enough to provide some information and call it a day.
Nope, consumers can get that part done on their own. Thanks to the internet, most consumers have already spent some time researching online and finding the basics. Now, what they are interested in is getting deeper insight and information from sales professionals.
Consumers want to know how a particular product is going to affect their business, where they will be able to see value in their investment and if customer service will continue after purchase.
See also: Strategist's Guide to Artificial Intelligence  
The salespeople who are getting the best results are those who have seen this shift and have adjusted their approach to leads with this in mind. In fact, after analyzing almost 1 million sales calls, Gong Labs found the best performing "superstar" sales representatives talk about business and value 52% more than their peers.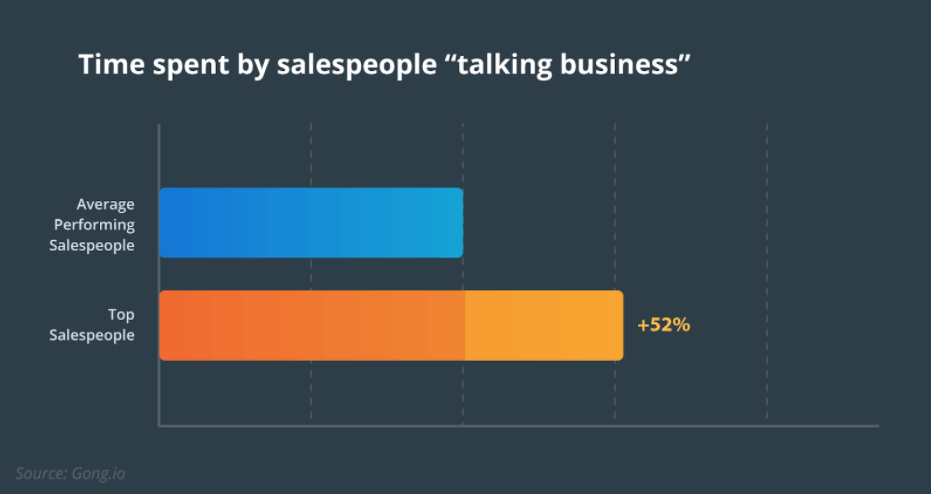 That focus from merely highlighting features to deeply providing value on how a product or service can help their business can make all the difference when it comes to closing deals.
One area that is helping to drive this shift toward discussing the business and value is through sales insights. Tools today can use AI, predictive analytics and automated insights to offer agents and brokers data from lead scoring to opportunities for cross-selling and upselling customers.
Plus, integrated platforms allow for workflows to be managed across one system, removing back office backlogs and data silos that can get in the way of closing deals. Now, an agent can look at leads and use a data-driven approach to determine which are most likely to close, maximizing their potential.
Faster Sales Via Productivity-Boosting Features
When it comes to sales, downtime is not a good thing. After all, being as productive as possible accelerates the process of closing deals.
And yet, a study by Salesforce found only 36% of the average salesperson's week is spent selling.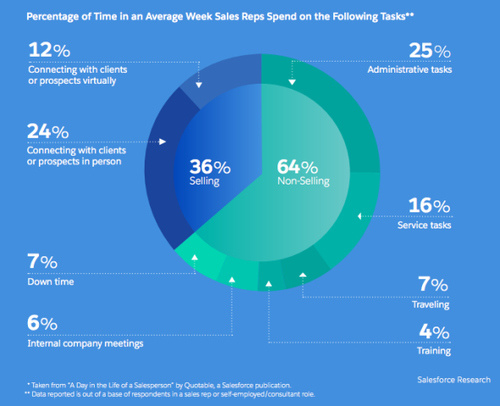 As you can see from the chart, the majority of the time gets dedicated to administrative tasks, service tasks, meetings and traveling.
This is not a sustainable formula for the future of insurance agents and brokers (or sales in general).
The best agents and brokers are also the most productive. They keep track of their leads and customers and are quick to spot any potential issues, such as deals that are slowing down. They also know when to suggest action.
No, this isn't a unique gift; instead, top brokers and agents know how to analyze the data by utilizing the right tools. Here's where actionable intelligence can help streamline processes and boost productivity, providing sales professionals with the information they need to prioritize the most promising opportunities.
CRMs that utilize actionable intelligence and workflow automation can update and append activity records and call notes, automatically update the sales pipeline and even configure real-time prices and quotes for customers.
Timeliness matters. After all, in a survey from Demand Gen, 72% of respondents said the timeliness of a vendor's response to a quote was very important. When brokers and agents can come back with accurate quotes generated with a few clicks within minutes, it makes a big impression on leads and a huge difference in close rates.
More Flexible Sales Processes
It's rare to find two different insurance businesses that sell in the same way. Companies have their own processes, methods and even brand culture that differentiates one from another, especially when it comes to sales.
With that being said, flexibility in the sales process is essential. A management system that is too rigid can hinder the opportunities for some brokers and agents while having zero focus on the workflow and see a dramatic increase in employee turnover. Both need to be avoided at all costs.
Here's where introducing a new management system that offers data-driven insights can help provide the flexibility needed without the potential for critical data to slip through the cracks. Automated systems pull data from every corner of the platform consistently and in real time, giving brokers and agents access to lead scores, upsell and cross-sell potential, red flag issues and retention rates.
All of this information can be used in many ways.
The data can be used to populate customizable forms and reports, which can provide leads with policy details, for example. Plus, information is accessible by agents and brokers as well as the back office and management, removing bottlenecks in the system and allowing the necessary parties to get involved at a moment's notice to move a lead through the pipeline or save a sale.
See also: The Most Important (and Overlooked) Tech  
Flexibility also matters when it comes to customer service. Here is where smart CRM systems can make a massive impact. Studies have shown that companies embracing technology such as predictive analytics see much better results on everything from customer lifetime value to average profit margin per customer.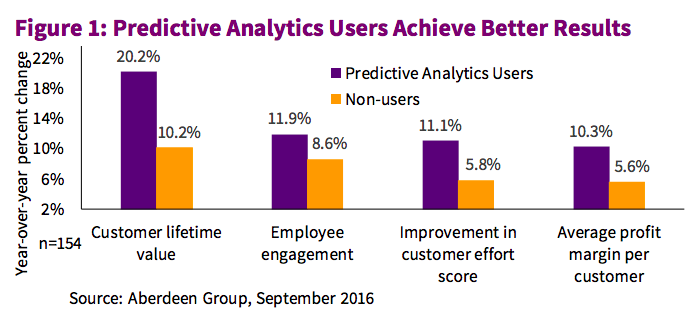 Numbers like these are essential when you consider that customer retention and upselling to existing customers are some of the best ways to increase revenue.
Having flexibility in the sales process, thanks to better systems and data, can not only convert new customers but keep existing customers happy and coming back for more.
The Bottom Line
The future of insurance is here, and it rests with automation, predictive analytics and AI-powered tools.
The sales professionals who are ready to go all in on it are those who are poised to fully take advantage of the potential and benefits not only offered to them but to their customers, as well.