Having worked in and around Asia for the past few years, I have seen microinsurance be a constant topic. I always found the concept of microinsurance (and microfinance) very interesting. However, I didn't fully understand it. Fortunately, Peter Gross from MicroEnsure helped to give me more insights into this fascinating and extremely important concept. The following article is based on my conversation with Peter.
Who Is Peter Gross?
Peter is currently the director of strategy with MicroEnsure. Peter started with MicroEnsure in 2010 as the general manager in Ghana. Previously, Peter had a variety of management roles in McMaster-Carr. When I asked Peter about why he moved from a company like McMaster-Carr to MicroEnsure, his answer was simple: "I wanted to work in a social enterprise and use my business skills in a developing context." Peter's wife is also in public health, working for the Centers for Disease Control and Prevention (CDC). Having an alignment of interests and values is important for any partnership, personal ones included. Hence, moving to Ghana to help with both the protection and providing of care was an easy decision for the couple.
What Is Microinsurance?
One of the comments that stuck with me most during my conversation with Peter is on the definition of microinsurance. He explained that he is trying to get away from that term and refer to it more as "insurance for emerging customers." The main reason is a desire to get away from the perception of "micro-price vs. micro-value." These types of products are specifically designed for an underserved population that typically can't get access. That is the core of microinsurance. For people in these markets, Peter said, "Good-quality insurance is very important because they face more day-to-day risks than you and I.…. They get really excited about insurance and the role it plays to protect them." Microinsurance is primarily bought in some of the fastest-growing areas of the world, including these six countries from Africa and four from Asia: [caption id="attachment_30091" align="alignnone" width="570"]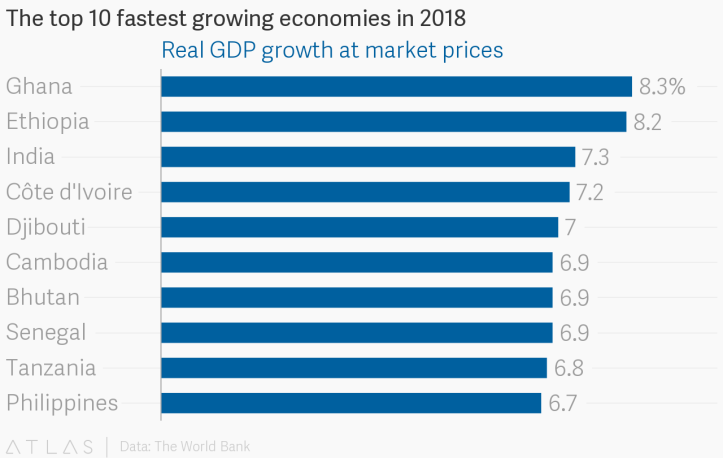 Source: https://www.theatlas.com/charts/BJOKD67VG[/caption] The blend of under-penetration plus fast growth shows a lot of opportunity for microinsurance in these areas, one which MicroEnsure is very aware of.
See also: A 'Nudge' Toward Microinsurance  
What Is MicroEnsure?
MicroEnsure is a specialist provider of insurance for customers in emerging markets and has registered more than 55 million customers in 
10 different countries in Asia and Africa
. MicroEnsure designs, builds and operates their business by having products that are simple to understand and with distribution partners that can help to reach the masses. They don't carry the risk themselves and partner with more than 70 different insurers. Their biggest shareholder is AXA, alongside Omidyar Network, IFC and South Africa's Sanlam. Because the majority of the consumers in these markets do not have any insurance, Peter indicated to me that the marketing strategies that they deploy help them to introduce an insurance solution and meet an untapped need. An example of this was when Peter first moved to Ghana. The company partnered with 
Tigo Telecom
 to offer free life insurance. The process worked like this:
Customer dials *123 to sign up
The more the customer spends on telecom services, the more insurance the customer receives (up to a maximum of $500)
Simple, right? Peter told me that they started seeing customer behavior changing, especially when customers started seeing claims paid. This caused these consumers to not only want to spend more on airtime with the telecom to get more life insurance, but to get coverage for other risks. This helps to show what has made MicroEnsure so successful:
Identify a need
Introduce a solution
Make that solution readily available and accessible
Introduce more solutions
Make those solutions readily available and accessible
Repeat
What Else Does MicroEnsure Offer?
As with any market, the range of products available to consumers can vary. Product development typically starts with life, personal accident and hospital. Policies to pay for funeral expenses and protection of property and crops are quite popular, too. Coverage for other risks, such as political violence, can also be marketed, depending on the country. As more consumers have mobile phones, mobile device cover is trending upward, too. If the product fulfills the need to the consumer and is simple to understand and easy to market/get access to, then it will be considered. At the same time, Peter made clear to me that MicroEnsure needs to be extra careful in building its products. Because the risks their consumers face are higher, the risk exposure for them and their insurance partners are also higher. The company needs to ensure that they build in features that are both easy to understand and tougher to game. This can be a tough balance to meet, but one that needs to happen to ensure that they can continue to provide this valuable solution for their consumers.
What Role Does Technology Play?
Good technology is part of the key to MicroEnsure's success. Peter shared that this is both from a distribution and operational perspective. For distribution, products need to be able to be offered and distributed through the masses. Making an easy-to-purchase process over mobile or other e-platforms is critical. An application has to be not only simple to fill out but also easy to understand. From an operational perspective, Peter explained that MicroEnsure needs to assume a lot of mistakes on the data input from the consumer. As such, they need to build in certain tolerances on imperfect data to make it clean. This is crucial, especially for the payment of claims. Peter said MicroEnsure's technology is fully API-enabled and can be easily plugged into their distribution partners, whether it be banks, telecoms or others. Their systems are modular, meaning partners can use various components, such as the policy administration system, claims system or messaging system, only as needed.
See also: Big New Role for Microinsurance  
Other Insurtechs to Watch in Microinsurance
I asked Peter who some of the other insurtechs in the space are to take a look at. He gave me three:
BIMA, which just had an investment of $100 million from Allianz
Summary
This was a fascinating conversation with Peter, and I learned a lot from it. I have a ton of admiration for the work Peter and MicroEnsure are doing. I've worked in mature markets as well as emerging ones (I would say Malaysia is right in the middle). There are complexities in both types of markets. What interested me the most from my conversation is the combination of being able to provide coverage for the un/underinsured, focusing on their specific needs and making them excited to be getting insurance. I feel that insurance is a very important product, for all people. In places like the U.S., insurance can often be looked at by consumers as boring and an unnecessary evil (until they need it, of course). Insurtech is helping to change that perception in the Western world and mature economies. For those in emerging markets, insurtech helps with access and a level of coverage that many have never experienced before in their lives. Now 
that
 is something exciting and meaningful.
This article first appeared at Daily Fintech.